Budget Beauty Bar Draws Outside Investment
Face Haus adds locations in Santa Monica, USC Village, Manhattan Beach
Friday, September 7, 2018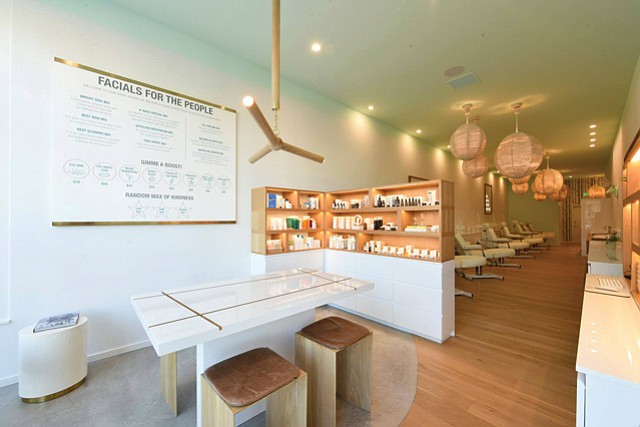 The company is bringing in Janet Hsu to head the division. Hsu currently serves as the Chief Executive of Power Rangers, owned by Century City-based Saban Brands. Saban Brands agreed in May to sell the Power Rangers franchise to Pawtucket, R.I. toymaker Hasbro Inc. for $522 million.
Hsu worked as chief operating officer at Tokyo, Japan-based Sanrio Inc., owners of the Hello Kitty franchise, prior to her stint at Saban Brands.
"As we continue to transform Mattel into a high-performing toy company, we are taking big steps to further strengthen our executive leadership team," Richard Dickson, Mattel's chief operating officer said in a statement. "Janet's proven track record and expertise in expanding established global brands make her ideally suited to help Mattel extend its iconic properties in new and relevant ways," he said. Hsu will directly report to Dickinson. It is unclear when her new role at Mattel starts.
Mattel has had a rough few years with consecutive declining sales, which was further worsened by the bankruptcy of its top retailer Toys 'R' Us Inc. in 2017. The company has also seen top level management changes, including the departure of its Chief Executive Margo Georgiadis in April.
Hsu said in a statement that she is looking forward to her new role.
"Now is an exciting time to create a new content-to-commerce strategy for Mattel," she said. "I look forward to working with Richard and the entire Mattel team to unlock the value of this company's powerful brands and IP."
New Deputies at POLB
The Long Beach Board of Harbor Commissioners named on Aug. 27 Richard Cameron as the Port of Long Beach's new deputy executive director of planning and development, and Noel Hacegaba to the post of deputy executive director of administration and operations. 
Cameron joined the port in 1996 as an environmental specialist and his stints at the port have included working as manager, director and then acting managing director of environmental planning at the port.
Hacegaba joined the Port in 2010, and is responsible for developing and executing business development strategies to drive volume and revenue growth at the port, port officials said. He also leads the port's operations, customer service and security functions as the managing director of commercial operations and chief commercial officer, according to the announcement.
Staff reporter Shwanika Narayan can be reached at snarayan@labusinessjournal.com or (323) 556-8351.
Prev Next