Planting Their Flag: Fifth Wall Ventures Connects Legacy Real Estate Firms With Tech Startups
Innovation Special Report
Friday, November 23, 2018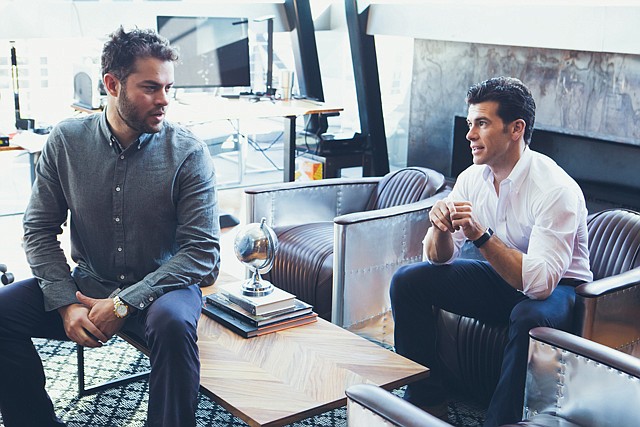 The firm claims that its current investments have boosted its portfolio companies aggregate revenue by nine figures.
"We have delivered over $100 million in revenue to our portfolio of companies," said Wallace of his firm's investments' impact.

Besides Macerich, the strategic limited partners who have invested in Fifth Wall include downtown-based CBRE Group Inc., a commercial brokerage; Equity Residential, a real estate investment trust focused on high-end apartments; Hines, a privately held real estate investor; Lennar Corp., which is among the nation's largest homebuilders; Host Hotels & Resorts, a real estate investment trust that invests in luxury hotels; Lowes Cos. Inc., the home improvement retail giant; and ProLogis Inc., one of the largest industrial real estate companies in the world.
All Fifth Wall's strategic real estate partners committed at least $15 million to the firm's initial fund.
In exchange for the buy-in, the partners get a return based on the performance of Fifth Wall's portfolio companies. Fifth Wall gets the money, but the big-name backing also acts as a helpful tool when pitching startups because the close connection to these real estate giants can lead to secondary deals, like the Macerich/Lime partnership.
Time for tech
Fueling interest in Fifth Wall is a recent awakening by big real estate firms' realization that their industry was largely untouched by the technological revolution. Companies in the space began to hire chief information officers, chief digital information officers and information technology directors to spearhead tech investment.
"They started to allocate real budget to technology," Wallace said.

Fifth Ventures, as it was envisioned by Wallace and his co-founder Brad Greiwe, 35, aims to span the void between these mammoth-sized, legacy real estate companies and technology startups.
"We act as the bridge between the largest real estate companies on earth and real estate technology entrepreneurs," Wallace said.
In the case of Lime, a real estate firm like Macerich sees the vehicles as a way to draw more consumer traffic to malls or highly urbanized areas like Santa Monica and Venice, according to Wallace. To be a destination for scooter riders, retail operations can build hubs to charge the scooters, driving traffic near their shops.

"The real estate market in L.A. is so conditioned by transportation, (more) than anywhere else in the world," Wallace said, noting Lime plans to expand overseas eventually.
He refers to Fifth Wall's Lime scooters investment and the 26 other commitments the firm has made as "digital touchpoints."
For reprint and licensing requests for this article, CLICK HERE.