MJIC Plans Public Offering in 2019
Cannabis distributor heads to Canada
Friday, November 23, 2018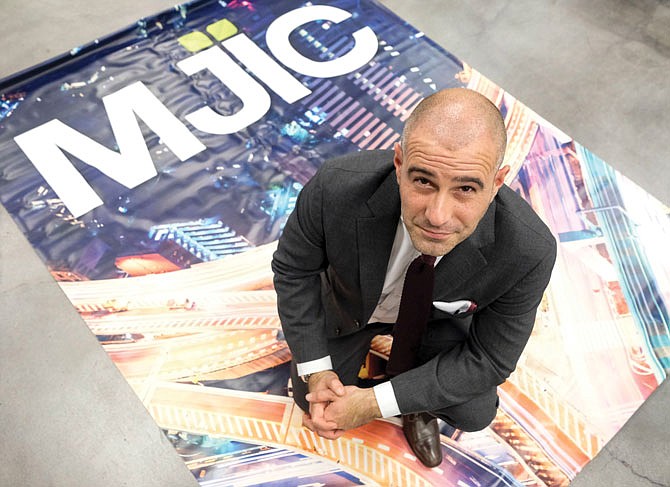 Commerce-based MJIC Inc., a cannabis logistics company building a network of distribution hubs in California, plans to raise millions in a private placement before the end of the year and file for a public listing on the Canadian Securities Exchange early next year, the company's top executive said in an interview.
MJIC plans to go public in the first quarter of 2019, according to Sturges Karban, MJIC's 40-year old chief executive, who spent most of his career as an investment banker involved in mergers and acquisitions.
That experience is set to come in handy, as MJIC plans to be acquisitive ahead of its planned IPO.
"This is a race to the balance sheet," Karban said, pointing to his company's strategy to strengthen its cash position and make acquisitions to ramp up revenues in advance of going public next year.
Before the public offering, Karban said MJIC will finalize a private round, raised mostly from wealthy individuals and family offices that manage millions. He claims investors in the round hail from Canada, Colombia, Mexico, Hong Kong and Europe. Karban confirmed that one major investor is Australian Gaelan Bloomfield, who runs Greenfield Management Partners, an investment manager for a family office.
With funds from the private raise, MJIC plans to buy a Canadian shell company and execute a reverse merger, paving the way for the Canadian Securities Exchange listing, according to Karban.
Karban declined to put an exact dollar figure on how much MJIC plans to raise in December's private placement, or how much it will raise in its initial public offering. He also said he could not publicly identify the underwriter or financial advisor of his company's stock listing although he did say information is expected to be announced in the next few weeks.
MJIC will follow a stampede of cannabis companies that have rushed over the past year to the exchange in Toronto, including Culver City-based MedMen Enterprises Inc.
Regulatory challenges
MJIC is in the process of creating an above-board supply chain for the multibillion-dollar California cannabis industry, which is slowly moving out of the shadows after recreational pot was legalized in the state by ballot measure in 2016 (medical marijuana has been legal in the state since 1996).
Cannabis remains illegal under federal law, so companies such as MJIC are forced to silo their operations inside state borders or risk running afoul of federal interstate commerce law. Marijuana operations within state boundaries can also be targeted by federal prosecutors although they have become rare since a 2013 memo from the Department of Justice made the prosecutions of such crimes a low priority.
For reprint and licensing requests for this article, CLICK HERE.
Prev Next