ICONS 2018: Wolfgang Puck
Founder, Wolfgang Puck Worldwide Inc.
Friday, May 25, 2018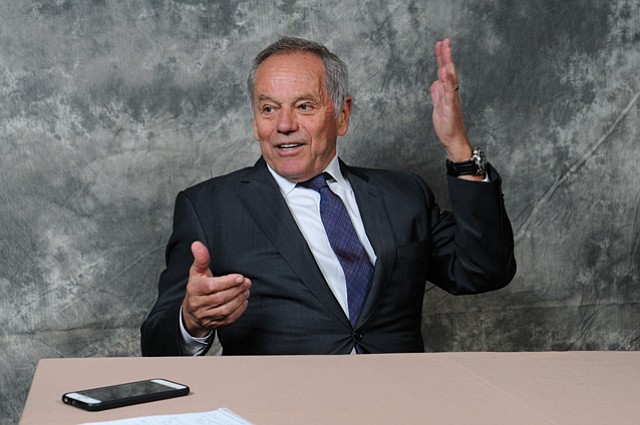 Opening up Eureka in 1989, a restaurant-brewery. I oversaw the restaurant side of things and my partners the other stuff. We were supposed to make a million cases of beer a year but we made beer the traditional way, it was not pasteurized and hundreds and hundreds of cases went bad. I only owned 10 percent of it but it was a lot of growth to get there and then to fail.
You've expanded out of the restaurant sector into other business ventures. What does revenue look like for you these days?
For the fine dining side of things, its $200 million. For catering, it's $250 million and my licensing side is another $200 million. The main city for catering is still L.A., though markets like Washington D.C. and Atlanta are also there. We cater for big events like the Oscars all the time.
What's your strategy when you think about global expansion?
For restaurants, we team up with hotel management. Yes, it's limited growth but I don't have a lot of capital so this works for me. We sign management deals with hotels, for example, we have three places in the Four Seasons in Bahrain. Would I have invested my money in Bahrain? Probably not. Would I have found investors here to invest there? Probably not. But the people who own the Four Season there, they needed a good restaurant.
Are there things you look at when you look at these types of management deals? Are there particular brands you want to work with?
We try to associate with brands where our restaurants have synergy. We try to be with people like the Dorchester Group, which got us the Bel Air Hotel. Four Seasons hotel is another brand that gels with us, we try to be with premium brands.
For reprint and licensing requests for this article, CLICK HERE.
Prev Next