L.A. County Hotels Catch Up to National Pace
Occupancy, room rates expected to continue upward next year
Friday, June 22, 2018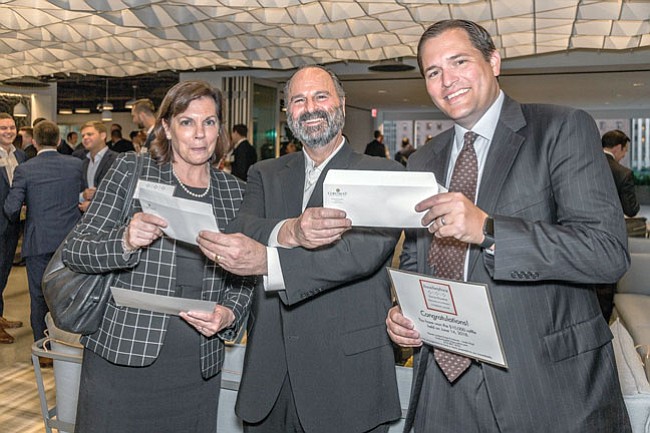 The Los Angeles County hotel industry is poised for additional growth for the rest of the year, roughly mirroring the national average, according to CBRE Group Inc.
Average daily rates, which gauge the price of rooms for rent on a daily basis, are expected to rise 3.1 percent from 2017 to roughly $181 for hotels in Los Angeles County.
They're expected to increase an additional 2.6 percent next year, to about $186.
Revenue per available room – or revpar, an industry measure that considers both occupancy levels and and room rates – is expected to rise 2.9 percent to nearly $144.86 in Los Angeles County in 2018. CBRE expects it to climb an additional 2.5 percent to $148.55 in 2019.
CBRE expects a national gain of 2.8 percent on revenue per available room this year.
The national average hotel growth rate on revpar was 1.9 percent between 1987 and 2016, according to Bruce Baltin, managing director of CBRE Hotels. Hotels in Los Angeles County grew at less than half the national rate over the same period, Baltin said.
The county's recent strides to catch up with the national average can be attributed to several factors, Baltin said. A strong local economy, low unemployment and increasing counts of international visitors – especially from China – have helped.
"They stay longer and spend more money than domestic tourists," Baltin told the
Business Journal.
A reflection of the growing market is the boom in local hotel construction, especially in Hollywood and downtown Los Angeles. New hotel supply in Los Angeles County grew 2.3 percent last year and is expected to grow 3.4 percent this year, Baltin added.
"L.A. has become a very strong market nationally and has the ability to support new hotel construction," Baltin said.
The opening of JW Marriott Los Angeles L.A. Live in 2010 and the renaissance in the city's downtown area were catalysts he said.
Lego Up
Matt Perrigue, a vice president at Jones Lang LaSalle Inc., was the big winner at the June 14 raffle for the build-your-own Lego version of Citigroup Center at 444 S. Flower St. in downtown Los Angeles.
Perrigue won the $10,000 top prize, while Lynn Kious, a senior managing director at Newmark Knight Frank, won the $1,000 second-place prize.
At least 75 participants built their own version of the 48-story, 914,000-square-foot office tower, perhaps best known to some as the home of the fictional law firm of McKenzie Brackman Chaney & Kuzak in the television show, "L.A. Law," which aired from 1986 to 1994.
For reprint and licensing requests for this article, CLICK HERE.
Prev Next