Study Ranks Wonderful Co. as Top Growth Leader in Produce, Consumer Packaged Goods
Thursday, June 14, 2018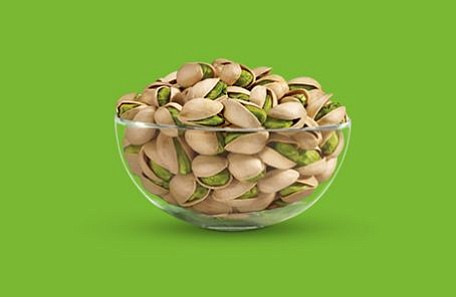 Los Angeles-based Wonderful Company was named the no. 1 growth leader in produce and no. 1 in consumer packaged goods last year, according to a study released June 14 by the Boston Consulting Group and market research firm IRI.
Wonderful Company, which grows, markets and sells pistachios, almonds, citrus fruits, pomegranates, bottled water, wine and floral arrangements, took the top spots among mid-sized U.S. companies with sales between $1 billion and $5.5 billion.
"The Wonderful Company is relentlessly focused on driving healthier eating options," said Adam Cooper, vice president of marketing for the Wonderful Company, in a statement. "Over the past 10 years, we've invested more than $3 billion in capital and $1 billion in marketing and brand building. With these investments, and consumers increasingly seeking nutritious choices, Wonderful is poised for even more growth in the future."
According to the BCG report, Wonderful and other consumer packaged goods companies saw sales rise thanks to developing a range of offerings, targeting consumers, growing their portfolios and expanding into new markets.
"The market continues to be sluggish, but in identifying this year's CPG growth leaders, we found that there are clear steps companies can take to uncover areas of growth," said Peri Edelstein, a BCG partner and coauthor of the study, in a statement. "This includes developing a deep understanding of consumer demand, innovating to meet new occasions and using pricing strategically to enhance volume growth instead of as a tactic to drive dollar growth."
The report looked at more than 400 public and private consumer packaged goods companies with annual U.S. retail sales of more than $100 million. The companies were ranked on dollar sales growth, volume sales growth and market share gains.
Privately held Wonderful Co. is a $4 billion company with 9,000 employees worldwide. Its brands include Wonderful Pistachios, Wonderful Halos, POM Wonderful, FIJI Water, Justin Wine and Teleflora.
The company is owned by Stewart and Lynda Resnick, who are ranked no. 7 on the Los Angeles Business Journal's list of Wealthiest Angelenos with an estimated net worth of $6.5 billion.
For reprint and licensing requests for this article, CLICK HERE.