Meyer and Renee Luskin Give $1 Million to Orthopaedic Institute for Children
Monday, June 11, 2018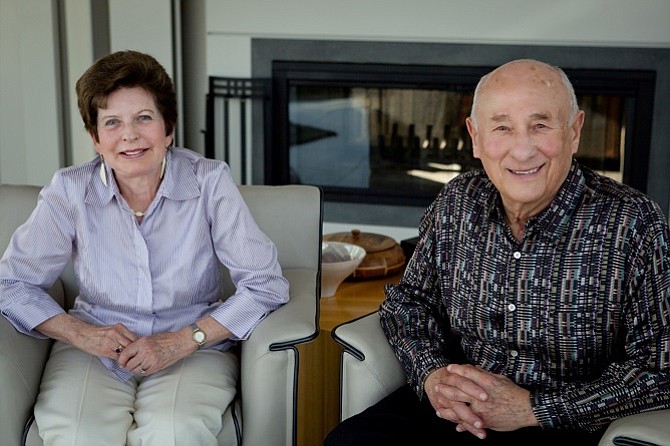 Los Angeles philanthropist and businessman Meyer Luskin and his wife Renee have donated $1 million to the Orthopaedic Institute for Children in downtown, the hospital announced June 11.
The Luskin gift was first announced June 2 at a Stand for Kids fundraising gala in Santa Monica.
The 107-year-old institute once known as Los Angeles Orthopaedic Hospital reported it had raised almost half of its $20 million capital campaign.
Last fall, the hospital broke ground on a Lowman Building reconstruction it aims to turn into the largest pediatric orthopedic urgent care center in the nation.
Meyer Luskin, chief executive of Scope Industries of Santa Monica, was named among the Business Journal's "LA 500" list of civic leaders. He and his wife Renee, both alumni of UCLA, established the UCLA Luskin Center for Innovation and donated $100 million to the campus in 2011.
Luskin has been in involved with numerous charities and foundations across the city, including the Board of Directors at Orthopaedic Institute for Children, for which he was chairman.
Health business reporter Dana Bartholomew can be reached at dbartholomew@labusinessjournal.com. Follow him on Twitter @_DanaBart.
For reprint and licensing requests for this article, CLICK HERE.