Providence on Trend With Strategic Direction
Hospital chain part of trend with expansion of digital, off-campus patient services
Friday, June 8, 2018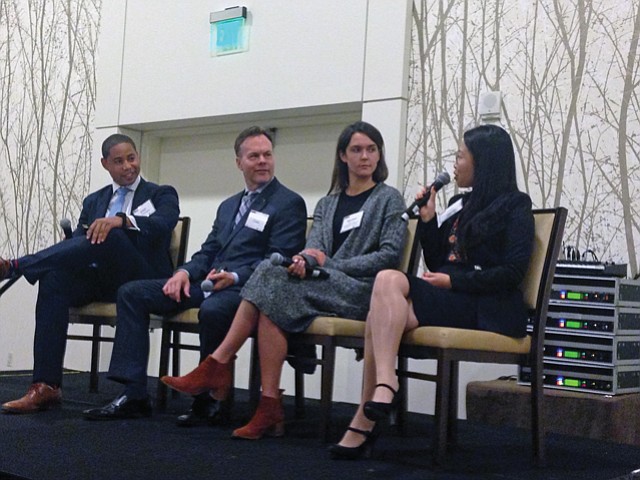 Providence St. Joseph Health, which operates seven hospitals in Los Angeles County, has launched a broad strategic plan it says will both help patients and drive down costs.
The newly announced Building to Health 2.0 calls for the Renton, Wash.-based health care system to move well beyond its traditional hospital-based care into a broad array of outpatient medical services and digital product innovations.
"Health care is changing dramatically, from the government side to the disruption of health care," said Dr. Rod Hochman, chief executive of the $24 billion Catholic-sponsored nonprofit, in a phone interview. "So we came up with Healthcare 2.0, with some basic principles.
"We have to take care of people's health, not just when they're sick."
Providence St. Joseph is the nation's third-largest nonprofit health system, with 50 hospitals in seven states, and $7.5 billion in revenue last year. Its Southern California operations include its seven hospitals in L.A. County, another six in Orange County, and one in the Apple Valley in San Bernardino County.
The provider's push to increasingly deliver care beyond traditional hospital settings puts it firmly within a general industry trend toward outpatient care that ranges from digitally enhanced urgent care clinics, express health clinics, and outpatient surgery centers to specialty hospitals and home services.
Providence also is seeking to forge new medical partnerships, while developing sources of revenue less dependent on health care payer reimbursement.

That means expanding its digital health app services, with a new focus scientific wellness, genomics and research, telehealth, health products and retail health services paid for by credit card, executive say.
The goal is to see Providence get somewhere between 20 percent and 40 percent of its revenue from diversified sources by 2020. One way it hopes to get there: doubling its number of urgent care centers to 50.
"We're going to continue to focus – and be more focused – on the ambulatory environment," said Erik Wexler, chief executive of Providence St. Joseph Health Southern California. "We want to be out in the community where people live."
L.A. Advances
World Trade Center Los Angeles hosted a Select LA Investment Summit last month that featured a biotech session dubbed "Building the L.A. Bioscience Industry: What L.A.'s $40 billion bioscience industry did to edge out competitors from around the world."
The hour-long session, held May 24 at J.W. Marriott at LA Live downtown, drew bio booster Jasson Crockett, business development manager for the Los Angeles Mayor Eric Garcetti's office, to lead the panel.
For reprint and licensing requests for this article, CLICK HERE.
Prev Next