Fragrance on Fairfax
Entrepreneur embraces natural ingredients, Heretic label
Friday, June 8, 2018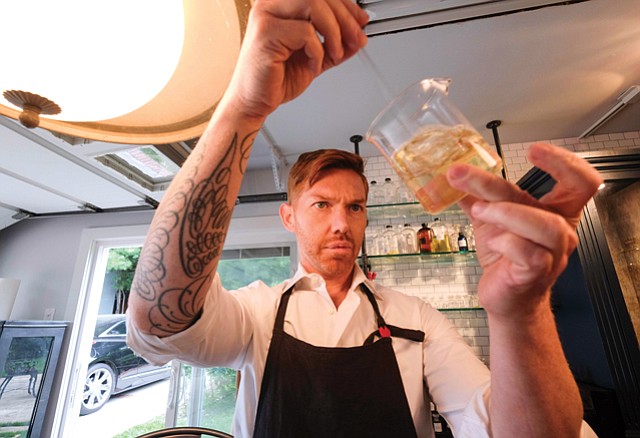 Douglas Little's perfumery is probably the best-smelling garage in the Fairfax district.
The fragrance entrepreneur – who operates out of garage behind a residential property – caters to a niche artisanal market by using, he claims, 100 percent natural materials for products. It's a path not taken by many in the perfume industry, where synthetic scents are often used due to the cost and seasonal availability of natural ingredients, such as flowers.
"Someone called what I was doing 'heresy,' which is the inspiration for my company's name, Heretic," Little said, referring to his all-natural fragrance-sourcing and manufacturing.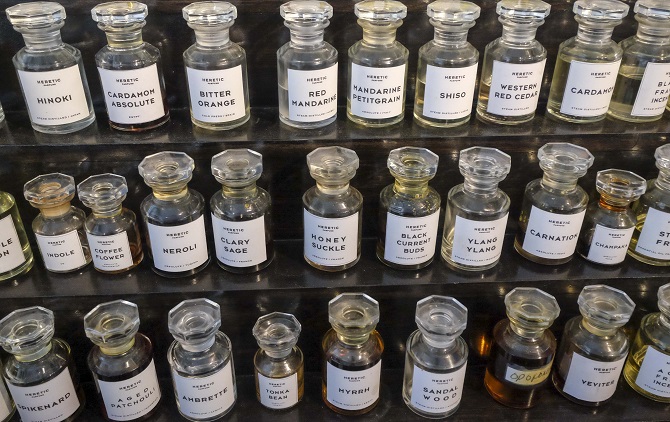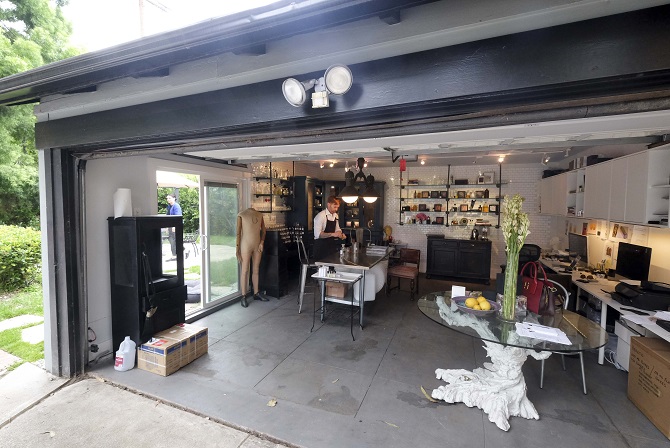 Little's unorthodox methods haven't stopped Heretic Parfum from gaining a group of devout followers and celebrity collaborators, including Gwyneth Paltrow and Dita Von Teese.
Paltrow's lifestyle brand Goop Inc. partnered with Little last year to develop the first of Goop's fragrances which now retail for anywhere $55 and $165 for a half-ounce or more.
"To have a partnership with someone like Paltrow, you definitely need connections and you need to be good at what you do," said Francois Damide, founder of New York-based Crafting Beauty, designers and manufacturers of scented products. "(Little) is becoming a player in the niche industry."
Damide said that the biggest artisanal fragrance market in the country is California. "People in California are pickier with the quality and the origin of scent of product, from my experience," he said.

Fragrances do not require U.S. Food and Drug Administration approval, but they must adhere to the agency's manufacturing standards and labeling requirements.
"Companies and individuals who manufacture or market cosmetics [including fragrances] have a legal responsibility for ensuring that their products are safe and properly labeled," the FDA website states.
This isn't Little's first venture into the artisanal fragrance market.
In 2003 he launched a company called D. L. & Co. which made perfumed candles, jewelry, home, accessories and personal care goods. The company was up to $3.7 million in annual revenue by the time he left in 2009, amid claims of being "pushed out."
Little went on to consult for companies including Bergdorf Goodman Inc., Barneys New York Inc. and a handful of other luxury retailers before launching Heretic in March of 2015. He said he put $195,000 of his own money into the company, and started operations with an exclusive $240,000 wholesale order from Barneys.
A fundraising round of $125,000 came last year, and another for $250,000 closed this year, Little said.
He declined to comment on Heretic's revenue.
For reprint and licensing requests for this article, CLICK HERE.