20 in their 20s
SPECIAL REPORT
Friday, June 1, 2018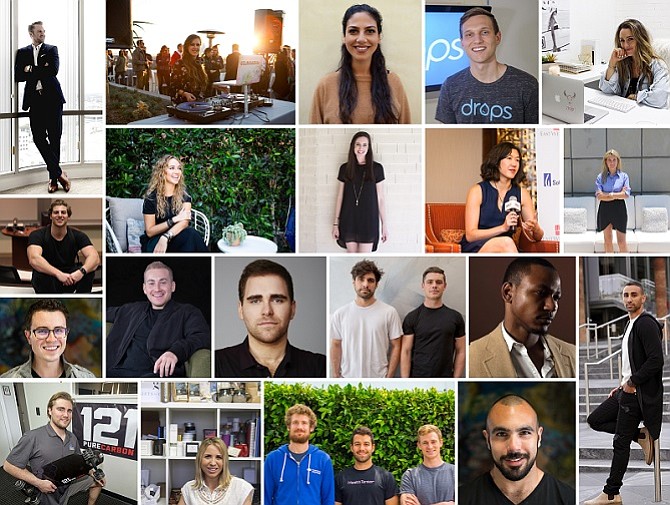 Skateboards made from rocket manufacturers' waste. A subscription service for cannabis users. 3D printed aerospace parts. An art studio. Apps that connect fitness seekers with personal trainers, join donors with nonprofits, and create a 3D virtual space for home decorating.
The Business Journal's 20 entrepreneurs in their 20s learn, market and connect digitally. Investors – not banks – are their funding sources. Donating time and/or money is at their core. Incubators gave many their start. Nearly half are founded by women.
Mohamed Nasr, West Hollywood Development and Associates
Brennen Degner, D & B Capital Partners and Arrowroot Real Estate
David Maliglowka, Give Drops Inc.
Jacqueline Lowy, Sourced Intelligence
Andrew Kozlovski, Brainz Power
Tiffany Orli Hakimianpour, Handstand
Sam Seidman and Ryland Arnoldi, Wrapped
Tim Ellis and Jordan Noone, Relativity Space
Nate Wilson and Thomas Moulia, HealthTensor
Scott Fisher, Select Management Group