Glendale Outfit's OC Take: $137M
REAL ESTATE: PS Business Parks sells 3rd business park since March
Friday, July 6, 2018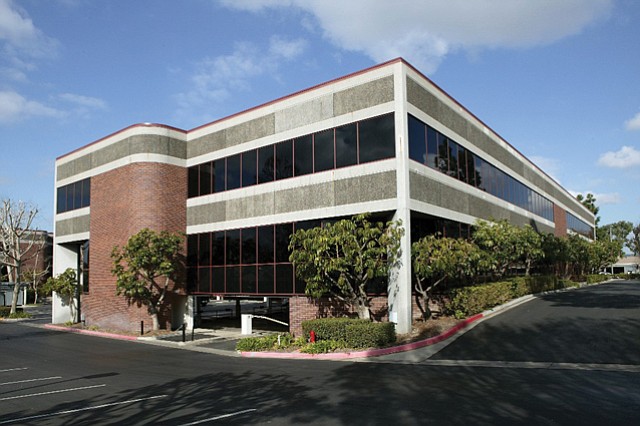 Glendale-based PS Business Parks Inc. has unloaded its third Orange County office complex of the year, a two-building property near Angel Stadium.
The real estate investment trust recently completed the sale of Orangewood Corporate Plaza, a two-building complex near the intersection of the Orange (57) Freeway and Orangewood Avenue.
The two-story, multi-tenant buildings are at 2100 and 2200 Orangewood Ave. in the city of Orange.
They total about 107,000 square feet, and sold for $22 million, or about $222 per square foot, according to property records.
A Scottsdale, Ariz.-based tenant-in-common investor, listed in public records as Orangewood Exchange, bought the two-building property.
The offices are used by a variety of smaller tenants, and were about 77 percent leased at the time of sale, according to property records.
PS Business Parks has now sold off about $137 million worth of Orange County property in the past four months in three separate transactions.
The company, which counts a market value of $3.5 billion, announced near the end of 2017 that it was looking to sell a trio of office parks in Orange County, totaling about 705,000 square feet.
The office and industrial property investor completed its first of those sales in March, when the Corporate Pointe, a five-building office park in Irvine, fetched nearly $42 million.
Orange County Business Center in Santa Ana traded hands, in April for nearly $74 million, or just under $168 per square foot, according to the seller.
PS Business still owns four business parks in OC with near 1.3 million square feet of space, according to its latest annual report. None of those properties are listed for sale.
Acquisitions in Southern California, or other markets, aren't out of the question, Hawthorne said.
"We are working to identify acquisition assets, which we can exchange in order to protect the gain from the sales," she told analysts.
Mark Mueller is a reporter for the Orange County Business Journal, a sister publication of the Los Angeles Business Journal.
For reprint and licensing requests for this article, CLICK HERE.