Sports Titans Profile: Dean Spanos
Led the 100-mile move that changed everything for Chargers
Friday, January 12, 2018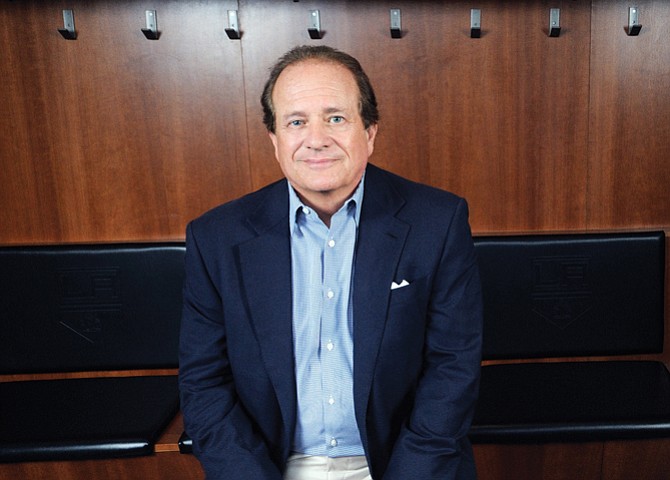 It was nearly three years ago that Dean Spanos, controlling owner and board chairman of the Los Angeles Chargers football team, announced plans to relinquish day-to-day operations of the team to his sons, John and A.G., both in their 30s.
"When my dad [Alex Spanos] purchased the team in 1984, he said, 'It's something I want to keep in the family forever,'" Spanos said at the time. "This is the beginning of a transition to the third generation in our family."
It was about a year later that Spanos himself stepped back into the spotlight to take the heat as the face of the Chargers when the team announced plans to relocate to the Los Angeles area for the 2017 National Football League season.
He also took the opportunity to spell out the team's new mission as it headed north, with plans for a temporary stint at the StubHub Center in Carson and an eventual move to Stan Kroenke's new L.A. Stadium & Entertainment District in Inglewood, which is slated to open in 2020 as the home field of both Chargers and Kroenke's Los Angeles Rams.
"The Chargers are determined to fight for L.A., and we are excited to get started," he said. "We must earn the respect and support of L.A. football fans. We must get back to winning. And, we must make a meaningful contribution, not just on the field, but off the field as a leader and champion for the community."
Spanos reiterated the point, with marked enthusiasm, in a recent conversation with the Business Journal.
"Los Angeles is one of the most vibrant sports markets in America – it's exciting, fiercely competitive," Spanos said. "And it's got a lot of challenges. You need to have tremendous success on the field to excite the fans to come out and support you. I don't think that's anything new."
The potential prize: a place in the local sports lineup in a market that's been on a roll.
"The economy is at an all-time high, there is a lot of aggressiveness, businesses are building," he said. "Look at downtown L.A. There are cranes on every corner, the city is booming."
Spanos acknowledged there were other locations that might have been interested in having an NFL team, but choosing L.A. was a no brainer for the Stockton native. The attractions, he said, were the size of the market and the new stadium.
For reprint and licensing requests for this article, CLICK HERE.
Prev Next