Japan's 2nd Street Opens First U.S. Store in L.A.
Friday, January 12, 2018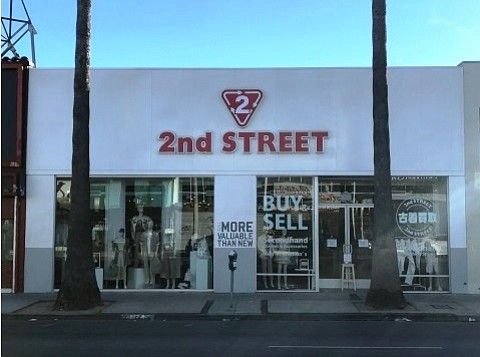 2nd Street, Japan's largest retailer of second-hand clothing and accessories, opened its first U.S. store on Melrose Ave, the company announced Friday.
"I am delighted and honored to be opening our first North American 2nd Street store on Melrose in Los Angeles," said Masahiro Kikuchi, chief executive of the company, in a statement. "2nd Street is committed to offering…reliable quality goods that have been carefully selected."
2nd Street USA Inc. is a subsidiary of Japan's GEO Holdings Corp. The 2,800-square-foot store on Melrose plans to offer some 10,000 men's and women's clothing and accessories from Japanese and other international labels, such as Comme des Garçons, A Bathing Ape, Porter, Supreme, MCM, Burberry and Vivienne Westwood. The store will also serve as a buyer of clothes, the company said.
2nd Street plans to open two more stores in California over the next two years and aims to expand to 10 stores in the U.S. by 2020.
Manufacturing and trade reporter Shwanika Narayan can be reached at snarayan@labusinessjournal.com or 323-556-8351. Follow her on Twitter @shwanika.