Human Resources, Staffing & Employment: A Holiday Stocking for California Businesses - Treats or Lumps of Coal Heading into 2018
Custom Content by the Los Angeles Business Journal
Tuesday, January 2, 2018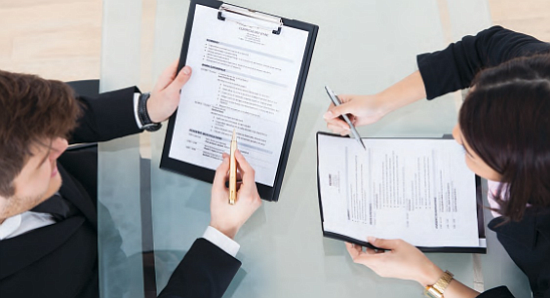 • SB 396 – Supervisor Training for Gender-Based Harassment: Employers with 50 or more employees must, as part of the California-required sex harassment training for supervisors, include training for harassment based on gender identity, gender expression, and sexual orientation. Posters developed by the Department of Fair Employment and Housing ("DFEH") on transgender rights must be posted in the workplace. Now is the time to update workplace conduct policies as well as internal complaint, investigation and resolution procedures. Although mandated training requirements cover larger employers, given individual liability of co-workers and supervisors for harassment, all employees should be advised of their obligations under workplace conduct policies especially sex harassment and anti-bullying policies.
NOTABLE U.S. SUPREME COURT AND CALIFORNIA SUPREME COURT CASES TO WATCH IN 2018
Below are select cases to monitor in 2018, the outcomes of which should have significant impact on labor and employment laws across various industries:
• Epic System v. Lewis (16-285); Ernst & Young v. Morris (No. 16-300), and National Relations Board v. Murphy Oil USA (16-307): Argued on October 2, 2017, in these consolidated cases, the U.S. Supreme Court will examine whether mandatory collective/class action waivers in arbitration agreements are enforceable under the Federal Arbitration Act, despite the provisions of the National Labor Relations Act ("NLRA").
• Encino Motorcars, LLC v. Navarro (No. 16-1362): The U.S. Supreme Court will examine whether car dealership service advisors are exempt from overtime under the Fair Labor Standards Act ("FLSA"). Argument set for January 17, 2018.
• Janus v. American Federation of State, County, and Municipal Employees, Council 31 (No. 16-1466): The U.S. Supreme Court will examine whether Abood v. Detroit Board of Education, 431 U.S. 209 (1977) (which approved of mandatory union fees in the public sector for bargaining and administering a resulting contract) should be overruled and public sector agency fee arrangements be declared unconstitutional under the First Amendment. Argument not yet set.
• Alvarado v. Dart Container Corp. of California (S232607): Argued December 7, 2017, the California Supreme Court is expected to issue a decision in early 2018 addressing what law—California or federal—governs how overtime is calculated when employees receive hourly wages and a non-discretionary flat sum bonus.
OTHER DEVELOPMENTS IMPACTING LITIGATION RISKS AND COMPLIANCE
• Labor Code Violations: The California Labor Commissioner will continue actively to pursue businesses for alleged violations of the Labor Code, especially in the area of "wage theft" based on misclassification of employees as independent contractors or as salaried exempt employees instead of hourly wage employees.