Leaders in Law 2017 Nominees: Are You in Compliance with Forthcoming Critical Revisions to California Consumer Product Regulations?
Custom Content by the Los Angeles Business Journal
Thursday, February 15, 2018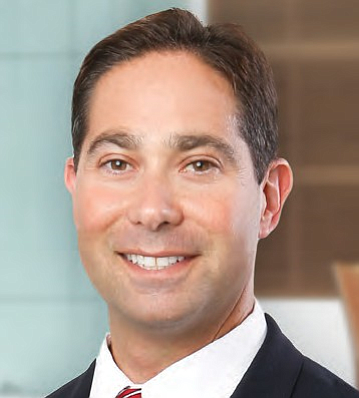 It is critical for all manufacturers, distributors and retailers selling products into California to evaluate their product lines for compliance determination because on August 30, 2018, new California regulations go into effect that will impact warning requirements for such products.
Virtually any company that sells or distributes consumer products in California will need to assess possible compliance with the new regulations under California's Safe Drinking Water and Toxic Enforcement Act of 1986, (referred to as "Proposition 65") in order to manage their liability risks in the upcoming year. That includes any online sales. Thus, companies located out of-state also will be affected. Many companies will face considerable challenges for products manufactured or sourced overseas as the chemical regulations in other countries tend to be less stringent.
Under Proposition 65 product manufacturers, retailers, distributors, business owners, and property managers will be subject to new warning requirements for products and/or premises that can expose anyone in the state of California to any one of over 900 listed chemicals if exposures to the chemical(s) exceed a certain threshold level. Subject products can range from brass nozzles on water hoses to vinyl picture book covers to dietary supplements. The regulatory revisions are considered the most significant change in the Proposition 65 implementation process within the last 30 years. The regulatory revisions modify both the warning language content for the product or premises and the method of transmission for the warning language. Failure to comply may result in actions pursued by the Attorney General, respective local enforcement prosecutor, or even from private individuals acting as citizen enforcers "in the public interest." Penalties for violating Proposition 65's warning requirement can be up to $2,500 per violation per day and, in addition, a company may be responsible for attorneys' fees incurred by the prosecuting counsel.
Under the revised regulations that will go into effect, California's Office of Environmental Health Hazard Assessment (OEHHA) has mandated certain changes to the warning requirements for qualified compliance. The Proposition 65 statutory scheme provides that the warning must be "clear and reasonable." To avoid prosecution under Proposition 65, and a potential litigation battle over what is "clear and reasonable," the regulations set forth specific language and identification requirements for warnings that will be deemed "safe harbor" compliant. Examples of "safe harbor" warnings for products that contain a chemical, or chemicals, under the carcinogen and reproductive toxicant list are as follows:
Long form:
For reprint and licensing requests for this article, CLICK HERE.
Prev Next