Pomona College Announces Plan and Initial Fundraise for New $55M Athletic Facility
Wednesday, December 19, 2018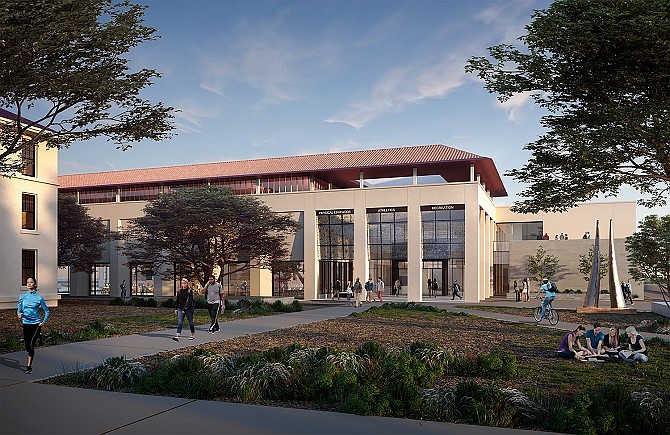 Pomona College on Dec. 19 unveiled plans for a new $55 million athletic facility and announced it had secured two $10 million donations toward the project.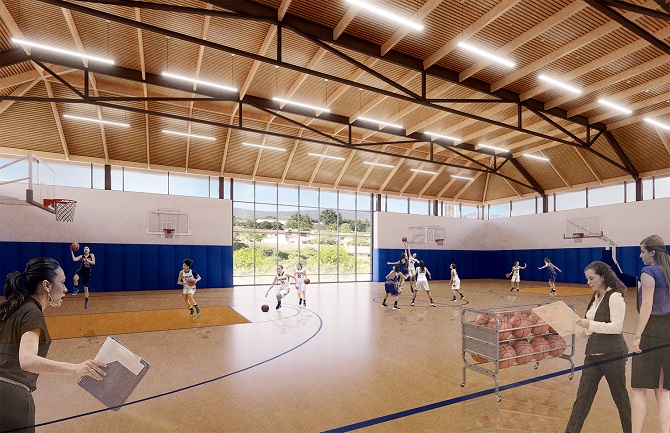 The Claremont-based liberal arts college said in the announcement that the new athletic and recreation center will total 94,000 square feet, which is about 15,000 square feet larger than the current Rains Center facility it will replace. Chicago-based architectural firm Solomon Cordwell Buenz has been retained to do the design work. Construction is set to begin in 2020; no completion date was given.
The Rains Center, built in 1989, now hosts 21 varsity sports teams of both Pomona College and Pitzer College, another of the group of five schools comprising the Claremont Colleges. The building also serves more than 1,800 intramural athletes, 550 club athletes and student physical education classes
"We've outgrown the building," Athletic Director Lesley Irvine said in a statement.
Pomona College in its statement said the two $10 million donations are part of a $29 million fundraise for the project. One of the donations is from Ranney E. Draper, a Pomona alumnus who developed about 75 shopping centers throughout Southern California. He is currently a trustee of Pomona College. The other is from an anonymous donor, according to a college spokesman. The balance the balance will come from the college's building construction and renovation project fund.
Education, energy, engineering/construction and infrastructure reporter Howard Fine can be reached at hfine@labusinessjournal.com. Follow him on Twitter @howardafine.
For reprint and licensing requests for this article, CLICK HERE.