Who's Who in Real Estate
Q&As: Some of the top players in local industrial real estate talk deals, state of the market, challenges and what's next.
Friday, August 31, 2018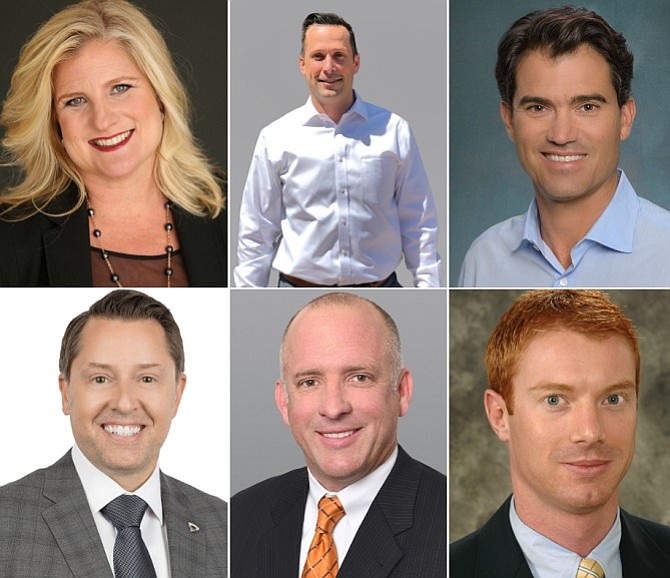 What are the biggest challenges facing the local industrial real estate market going forward?
The lack of available product is certainly at the top of the list. Some of the biggest challenges are centered around entitlements.
One of this year's noteworthy deals was the $57.8 million sale of a cold storage facility at 2652 Long Beach Ave. in Vernon. What does this deal say about that industry in L.A.?
Food and cold storage are industrial product types that are becoming in vogue. Previously, it was hard to get groups interested, but now, buoyed by the expanding food industry – think population growth particularly in metro areas, the continued demand for frozen food, the change of consumer consumption habits, and the demand from the evolving 'food halls' concept – it has become much more popular.
ZAC SAKOWSKI
Title: Executive vice president
Company: Jones Lang LaSalle Inc.
Project: One of the brokers who represented Liberty Property Trust, which bought the 400,000-square-foot Randolph Business Center in Commerce for $92.7 million, or nearly $232 per square foot, from CalPERS and Seattle firm Bentall Kennedy.
What impact will this project have on the local industrial real estate market?
Valuations for existing, strategically located Class A assets will be impacted because land values and rising construction costs are making them nearly irreplaceable. The impact is specific to valuations in it proved there is a strong market for big box Class A space. This property was built in 2012 and was fully leased and stabilized.
What are the biggest challenges facing L.A. County's industrial real estate market?   
Restricted availability – given the nature of the market (land-locked, limited construction opportunities to deliver new supply) – is the biggest challenge. Rents will continue to jump until there's a reason for tenants and companies not to be in L.A. Given the e-commerce movement, service delivery time has become more and more important. I definitely see tenants' willingness to pay for quality space and strategic locations will continue to fuel the marketplace.
ROBERT THORNBURGH
Title: Executive vice president, partner
Company: Kidder Mathews
Project: Thornburgh, along with fellow Kidder Mathews brokers Tom Holland and Jon Reno, helped sell the Downey Industrial Center, a 29-acre property at 9400 Hall Road in Downey, for nearly $48 million to Prologis Inc., a San Francisco-based real estate investment trust.
How has L.A. County's industrial real estate market – and perceptions of it – changed since you began your career?
For reprint and licensing requests for this article, CLICK HERE.