Pot Bot Operator Looks to Ride Green Wave
Greenbox, maker of weed vending machines, wants to expand business
Friday, August 31, 2018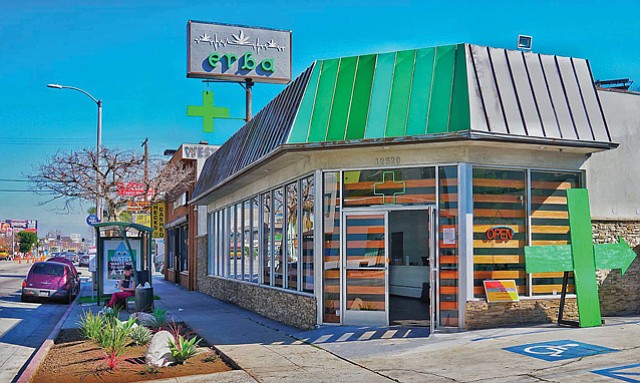 The funding arrives during a cryptocurrency boom; the market is forecast to grow to roughly $7.6 billion by 2022, according to analyst firm MarketsandMarkets.
MyCrypto is led by Chief Executive Taylor Monahan.
Activision Exec to NFL
Tim Ellis will go from chief marketing officer for Santa Monica-based Activision Blizzard Inc. to the same post for the National Football League, according to a release from the league last week.
NFL Chief Executive Maryann Turcke said in a statement that "as a lifelong football fan, we know Tim is ecstatic about the opportunity to work with our internal teams and partners in building world-class marketing programs that will excite and reward our core audiences, as well as attract and engage future fans."
Ellis has his work cut out for him – protests against police brutality led by players have been a high-profile issue for the league, and the league has sustained damage to its image due to begrudging acceptance that repeated blows to the heads of players causes degenerative brain disease.
The NFL still has a reported annual revenue of $14 billion, but its ratings declined 10 percent during the 2017 season.
New Brand Boss for Bridg
Sawtelle headquartered customer relation management software provider Bridg Inc. appointed Gerrine Pan to the newly established role of chief brand officer August 28. Pan, who previously founded Relevant Mobile Inc., a startup which helps developers craft apps for their businesses.
Bridg will rely on Pan to market its customer data platform, which launches in September and is designed to help retailers and restaurants engage directly with clients.
Staff reporter Samson Amore can be reached at samore@labusinessjournal.com or (323) 556-8335.
Prev Next