Conferences Aim to Boost L.A. Bioscience
Half dozen gatherings this fall part of effort to expand $40B industry
Friday, August 31, 2018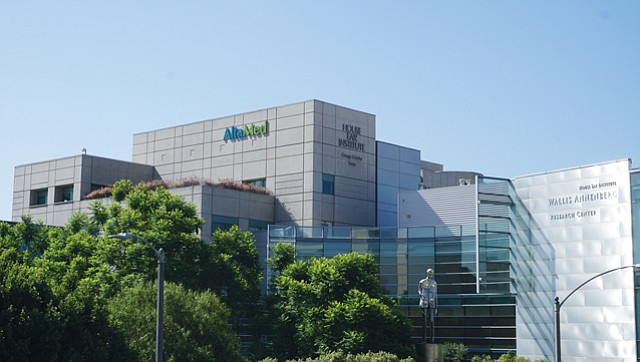 Clinical Care
Health care systems in Southern California have expanded services with new brick-and-mortar clinics throughout Los Angeles.
HealthCare Partners, a division of DaVita Medical Group under Denver-based parent DaVita Inc., on Aug. 21 opened a 60,000-square-foot urgent care clinic at Washington Boulevard and Hoover Street, in the Pico-Union district west of downtown. It replaces Partners' 40-year-old founding clinic on Olympic Boulevard.
"This is a major milestone for our medical group and the downtown Los Angeles community," said Jim Rechtin, California regional president for HealthCare Partners, in a statement.
AltaMed Health Services Corp., a community health system based in Commerce, on Aug. 24 partnered with Children's Hospital Los Angeles to open an $8.5 million clinic dedicated to pediatric care in the Westlake district, also just west of Downtown.
The 30,000 square-foot pediatric clinic houses 38 patient exam rooms and a dozen dental chairs at Third and Alvarado streets inside a former research center at the House Ear Institute. It is jointly staffed by AltaMed and Children's Hospital.
"Through our partnership with CHLA, we aim to improve access to world-class pediatric care for vulnerable children in the community," said Castulo de la Rocha, chief executive for AltaMed, in a statement.
CHLA Preps for Flu
Children's Hospital will renovate its aging Duque Building to reactivate 17 additional patient beds as part of preparation for a crush of patients during the upcoming flu season.
The $2 million construction project is expected to add more beds and other upgrades by November.
"As our total patient visits have risen from 486,000 a year to nearly 568,000 in the last three years, this is critical step we must take to fulfill our mission of helping every patient who needs us," said Nancy Lee, a senior vice president for CHLA, in a statement.
Staff reporter Dana Bartholomew can be reached at dbartholomew@labusinessjournal.com or (323) 556-8333.
Prev Next