Conferences Aim to Boost L.A. Bioscience
Half dozen gatherings this fall part of effort to expand $40B industry
Friday, August 31, 2018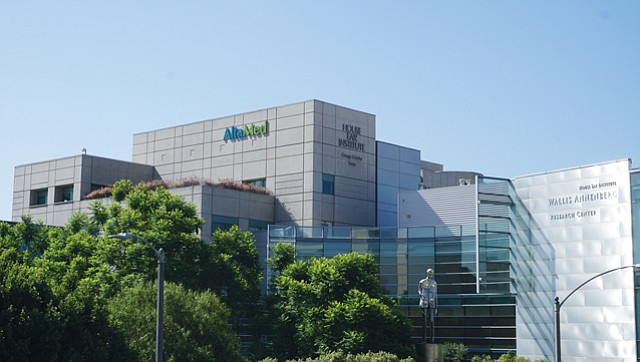 The drumbeat to expand the $40 billion bioscience industry in Los Angeles County will grow louder this fall with six local biomedical conferences on tap.
LA BioMed, a nonprofit research lab based in Torrance, will host its 5th Annual Innovation Showcase on Sept. 13 at the newly renovated Westdrift Manhattan Beach.
The all-day conference will feature presentations to potential investors from 32 medical device and therapeutics startups from across the state, in addition to speakers from venture capital and biotechnology firms.
An inaugural Bioscience LA Summit is set for Sept. 20 and will trumpet a region that aspires to be a leader on bioscience development and commercialization.
The event, sponsored by Supervisor Mark Ridley-Thomas at Loyola Marymount University, will feature speakers such as biotech billionaire Dr. Gary Michelson of Brentwood; biomedical veteran William McKeon, chief executive of Texas Medical Center; and Ryan Bethencourt, co-founder of Indie.Bio, an accelerator for synthetic biotech based in San Francisco.
Ridley-Thomas, who has actively championed biotechnology business locally, is also expected to formally announce BioLA – a new nonprofit agency designed to serve as an "innovation catalyst" for life sciences industry growth.
The Southern California Biomedical Council, meanwhile, will host its 20th Annual SoCalBio Conference on Sept. 28 at the Westin Long Beach.
The event by the oldest trade group in Los Angeles will feature presentations by 39 emerging biotech, medtech and digital health companies, preceded by a chief executive reception and dinner. A keynote address will be made by Dr. Peter Emtage, head of global cell therapy research at Kite, a Gilead Co., based in Santa Monica.
The USC Center for Body Computing will host its 12th Annual Body Computing Conference on Sept. 28 on its main campus in University Park. The all-day digital health conference will touch on how technology affects all aspects of life, from ridesharing to combat training.
Speakers at a conference themed "The Decline of Healthcare, The Rise of LifeCare," will include leaders from the U.S. Food and Drug Administration, the Pentagon and firms such as Alphabet Inc.'s Google Inc. and Abbott Laboratories.
The American Israeli Medical Association will host its 11th annual BioMedTech Summit on Oct. 7, focusing on "medical innovation in the 21st century."
Capping the season of bio-conference is the 4th Annual Biotech Summit at the California NanoSystems Institute at UCLA on Oct. 27. The full-day program will be hosted by Biotech Connection Los Angeles, an initiative by the nonprofit Community Partners.
Prev Next