Bail Bond Supporters Plan to Seek Reprieve
FINANCE: Qualifying measure would delay effects
Friday, August 31, 2018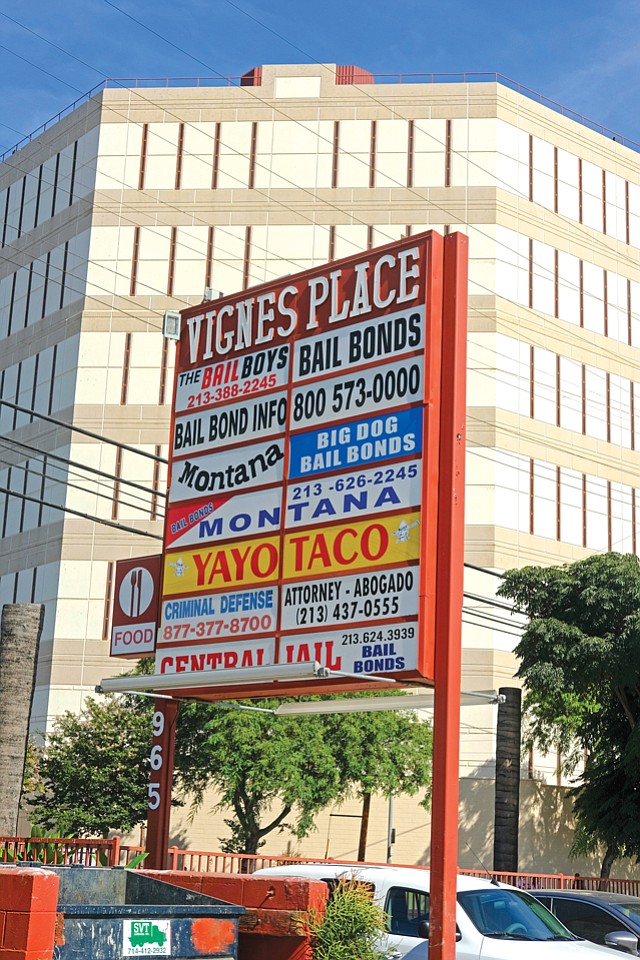 Elizabeth Macpherson's 20-year run as owner and operator of Free Me Quick Bail Bonds in West Covina looks to be near an end – along with the livelihoods of the 800 or so licensed agents spread over 60 bail-bond companies in Los Angeles County.
The death knell sounded last week, when Gov. Jerry Brown signed a bill that will shut down the state's bail bond industry. The bill – known as SB 10 and authored by Sen. Robert Hertzberg, D-Van Nuys – eliminates pretrial bail in California. A new system calls for judges to decide on the basis of risk whether defendants should be kept in jail or released.
Los Angeles County's share of the bail-bond industry is about in line with its population – about a quarter of the state's total, according to the California Department of Insurance. The agency tallies 2,895 licensed bail agents and 145 licensed bail-bond companies, statewide.
The bail-bond industry estimates that it employs about 7,000 statewide, not including independent contractor bounty agents, according to Gloria Mitchell, owner of Gloria Mitchell Bail Bonds in Pomona and current president of the California Bail Agents Association, a trade group based in Sacramento.
A cluster of the bail-bond companies in Los Angeles have offices on Vignes Street, a block or two from the Los Angeles County jail – known as the Twin Towers Correctional Facility – near Union Station.
They are on a relatively short time line, since the new law takes effect in October of next year, after which time no new bail cases will enter the system. It will take another year or so for bail cases already in the system to be completed.
The latest blow follows various developments that have eaten into the bail-bond market in recent years.
AB 109, passed by the legislature in 2011, mandated the transfer of tens of thousands of state prisoners to county jails, forcing the release of many pretrial prisoners without bail. And 2016's Proposition 47 reclassified several felony crimes as misdemeanors that do not require bail.
"All this reduced my business 50 percent and I was already having to make cuts to my business to try to survive," Macpherson said. "And then this happens and my business looks like it will be completely eliminated anyway."
Macpherson and Mitchell are now pinning hopes for the survival of their businesses on a referendum measure that was announced last week by a coalition of civil rights groups, anti-poverty advocates and the bail-bond industry. The referendum would seek to reverse SB 10, and is targeted for the Nov. 2020 ballot. Proponents of the referendum could get a reprieve simply by gathering the 366,000 verified signatures needed to qualify for the 2020 ballot within the next 90 days – a benchmark that would immediately place the new law on hold until the vote two years later.