Who's Brokering Los Angeles (June 25): NAIOP CRE Sentiment Index - U.S. Commercial Real Estate Outlook is Positive
Custom Content by the Los Angeles Business Journal
Tuesday, August 28, 2018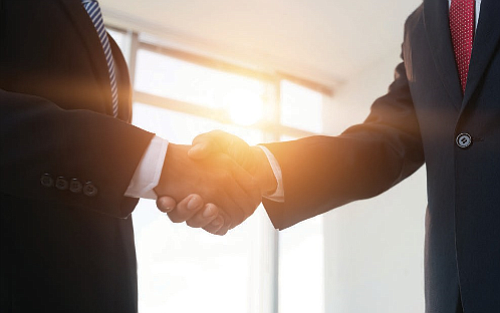 NAIOP, the Commercial Real Estate Development Association, has released the NAIOP CRE Sentiment Index for Spring 2018, a composite of nine survey questions that represents the outlook of commercial real estate developers, owners and investors.
The Index of 0.46 indicates that respondents believe, as a group, that overall market conditions 12 months from now (spring 2019) will continue to be favorable for the commercial real estate (CRE) industry. The Index decreased slightly – from 0.49 in September 2017 to 0.46 in March 2018 – reflecting little change in the overall sentiment from six months ago.
The results are fairly consistent with responses posted over the four prior surveys (going back to March 2016) indicating an expectation of continued but slow growth over the next 12 months. This consistent, positive Index level over the past 24 months is a sign that real estate development is not overheating and should support an extended real estate market expansion for at least 12 more months.
Among the key findings:
Respondents almost unanimously agree that the availability of debt and capital will be plentiful over the next 12 months.

The rising cost of construction materials over the next 12 months continues to be a strong concern; it should be noted that the survey responses were received before President Trump's imposed tariffs on aluminum and steel.

Survey respondents expect construction labor costs to continue to rise at a greater rate in 2018 than they did in both 2016 and 2017.

Expectations regarding employment growth at CRE companies are the highest they have been since the September 2015 survey.
DIRECT FROM SURVEY PARTICIPANTS
The following selections are comments from survey participants:
"We think demand for office space, industrial facilities and housing will continue to be strong as people migrate to job centers."
"Pricing remains strong but compression will slow as rates rise. Fundamentals and tenant demand remain strong and I see rents continuing to grow, although the growth will be a bit slower but still healthy. There is a ton of equity available, and debt still remains consistent and available."
"I think the biggest risk to the industry right now is the [Federal Reserve]. By pushing interest rates up too aggressively, they are likely to throw us into recession — not necessarily within 12 months, but soon."
"Construction prices and interest rates are both on the rise, and rent expectations remain the same. This will delay some projects that were being done solely due to the low interest rate environment. However, I am hopeful that a strong economy will continue to support new development."
Prev Next