Chinese Company's Impending Control of L.B. Terminal Prompts Concern
Monday, April 23, 2018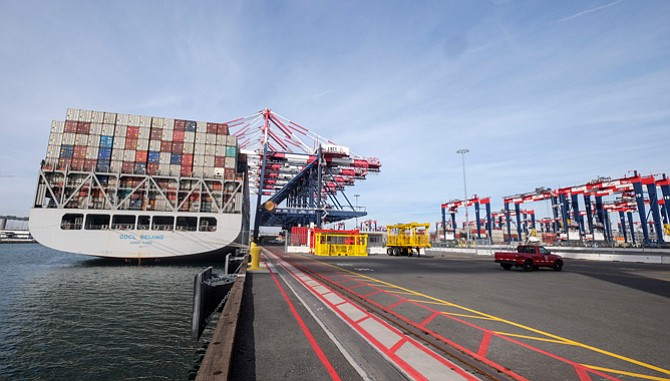 U.S. regulators have reportedly raised concerns about China-based Cosco Shipping taking control of a container terminal at the Port of Long Beach as part of its $6.3 billion acquisition of another shipping line, the Wall Street Journal reported on April 20.
Citing unnamed sources, the WSJ reported that objections were raised by the Committee on Foreign Investment in the U.S. The federal committee reviews transactions that may result in control of a U.S. business by a foreign person or business entity.

Cosco's planned $6.3 billion takeover of Orient Overseas International Ltd. is still on track. According to media reports earlier this month, Cosco's Vice Chairman Huang Xiaowen said that the deal is expected to close in June. OOIL has a long-term lease at the port terminal.
The WSJ report stated that Cosco executives met with CIFUS officials and proposed a divestiture of the terminal due to the agency's rumored concern. Neither Cosco nor OOIL have released statements confirming the spin off.
"I do know that neither party has confirmed that [divestiture] in order to move the deal forward," said Lee Peterson, spokesman for Port of Long Beach.
But the port is working toward addressing the issue if and when it arises.
"Here at the port we are trying to see what possible scenarios may arise due to the possible divestiture but we don't have any further comments than that."
Manufacturing and trade reporter Shwanika Narayan can be reached at snarayan@labusinessjournal.com or 323-556-8351. Follow her on Twitter @shwanika.