Clippers, Ballmer Give $10M to Renovate L.A. City Basketball Courts
Monday, April 2, 2018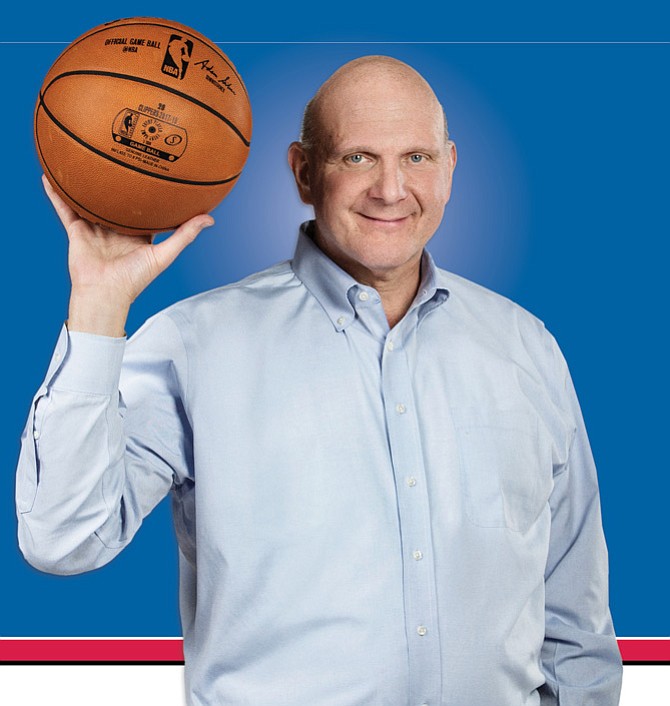 Indoor and outdoor basketball courts in city parks across L.A. will be renovated courtesy of a $10 million gift from the L.A. Clippers, owner Steve Ballmer and his wife Connie.
The Ballmers announced the donation on April 2 at the Jim Gilliam Recreation Center, which has a basketball court that will be among the 350 due to be renovated. The announcement was attended by Mayor Eric Garcetti, Amy Elaine Wakeland, Clippers guard Lou Williams and L.A. City Council President Herb Wesson.
"Los Angeles is a city that embraces opportunity – and every kid in this city should have every opportunity to grow up to be the next Lou Williams, or Deandre Jordan," said Ballmer, in a statement. "Mayor Garcetti asked if the Clippers would play a role and help give opportunity to kids, and we were happy to step up. We believe every kid should have a shot at the American Dream, and youth sports opportunities can absolutely play a role in that."
The mayor's campaign to bring the Olympic and Paralympic Games to Los Angeles in 2028 included a $160 million investment in youth sports programming in the city over the next decade.
"Sports have always been an incredible vehicle for social change, and this gift is an extraordinary investment in our children and communities," said Mayor Garcetti, in a statement "The Ballmers and the Clippers organization reflect the best of Los Angeles, and I'm grateful to them for their leadership and generous commitment to our city's future."
The renovations will include updating the asphalt and concrete on outdoor courts, the wood floors on indoor courts, installing new backboards, frames, rims and scoreboards. The project is expected to be completed in three years.
For reprint and licensing requests for this article, CLICK HERE.