Deals & Dealmakers: Investor Folds in Mags
High Times owner Oreva Capital broadens stable with LGBTQ-focused Here.
Friday, September 8, 2017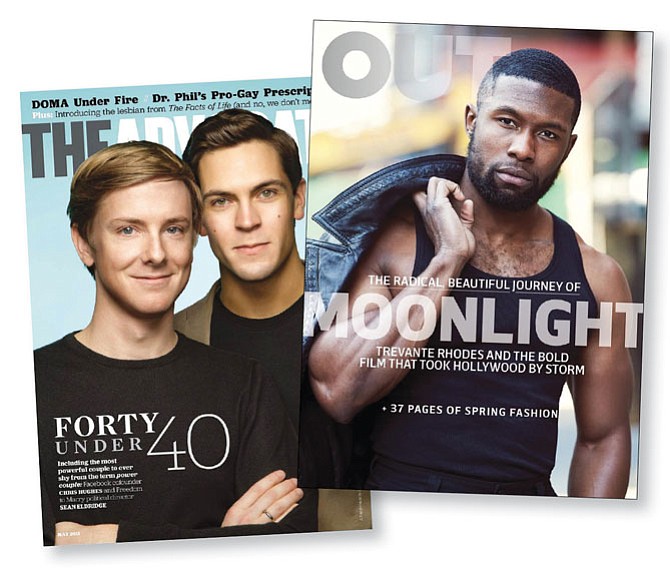 There's an upstart media mogul in Los Angeles.
Santa Monica's Oreva Capital and its founder Adam Levin doubled down last week on niche media publications, purchasing LGBTQ-focused Here Publishing Inc. two months after acquiring cannabis lifestyle magazine High Times' parent for $70 million.
Levin declined to disclose the purchase price of Here, which controls media properties such as The Advocate and Out, but said it and High Times Holding Corp. both had unrealized potential.
"These outlets are niche but they have broad appeal and scale," he said. "The Advocate is such a staple in the LGBTQ community and outside the community as well, just like High Times and the cannabis community."
Levin said he is particularly excited to expand on both companies' events. High Times upped its total number of signature Cannabis Cup events to 10 from four this year and Levin envisions putting on similar gay pride-style events. Here owns the domain Pride.com.

The deal for Here buys out two of the media outlets biggest shareholders, business partners Paul Colichman and Stephen Jarchow, who acquired the media properties in 2008. The pair retains the rights to the Here! television network under the Here Media Inc. brand.
Colichman said in a letter to staff that he made the deal from a place of strength, noting Here Media had added 17 employees this year.
Levin said that this isn't the last media deal Oreva has in the pipeline and that a third could be on the horizon. He said that the firm has committed a total of $87 million to deals in 2017, the first full year of operation.
Waste Not, Want Not
Sometimes there's gold in garbage.
That's at least what Century City's Atar Capital is hoping for after the private equity firm last week acquired the Recycling and Waste Solutions unit from Havi Group for an undisclosed sum. The carve-out is the first waste management industry acquisition for Atar, which is investing out of the firm's $200 million first fund.
Atar founder and Managing Partner Cyrus Nikou said in a statement that the deal comes after RWS saw double digit revenue growth over the last five years.
Atar Managing Director Vijay Mony declined to give exact revenue figures for the company, but said they were below the $250 million threshold and that RWS had approximately 40 employees in six locations across the United States.
"We're very excited for RWS to be a part of the family," Mony said. "They are a category leader and work with large corporations like McDonald's and Lowe's to develop waste and recycling programs."
Prev Next