CREATIVE ARTS AWARDS SPREAD EMMYS' SPOTLIGHT
TV Crews Take Focus
Friday, September 1, 2017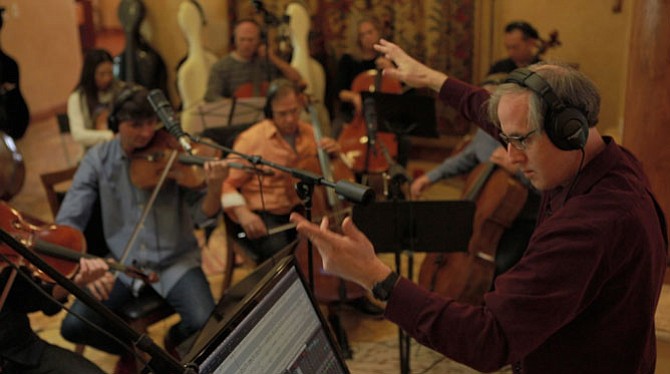 September is Emmy Awards month, and the ceremonies that go with this particular set of statuettes reflect the fact that most of working Hollywood can be found toiling behind the scenes.
The 69th Emmy Awards will be broadcast Sept. 17 live from downtown's Microsoft Theater, honoring household-name actors and writers as well as top-rated TV shows. The event will hand out awards across 27 categories.
A less-heralded affair celebrating so-called below-the-line Hollywood talent will happen over the course of two nights the previous week.
The Creative Arts Awards, running this Saturday and Sunday, will salute artistic and technical achievement in a whopping 93 categories. The ceremony will include a handful of acting awards – for short form and guest performers – but the bulk of the golden statuettes will go to industry players such as costume designers, stunt performers, cinematographers, set designers, composers and makeup artists.
Industry analysts estimate an average television show calls for more than six times the number of below-the-line workers as above-the-line positions, and the economic impact of the less-visible talent creates a ripple effect, according to Doreen Ringer-Ross, vice president for film, TV and visual media relations at West Hollywood's Broadcast Music Inc.
"Each of these people has a team behind them," Ringer-Ross said. "Whenever you are looking at a music score, it's not just a single artist, it's a composer, a music editor, an agent, a whole depth of earnings and people connected with each one of these."
Ringer-Ross said a Creative Arts Emmy can help boost below-the-line salaries for individuals and teams, which can then create greater pay opportunities for others. BMI, a music rights management company, has 19 Creative Arts Emmy nominees, including composer Jeff Beal, up for original dramatic score for Netflix series "House of Cards."
The Los Angeles Economic Development Committee said in its annual report that there were an estimated 156,720 regional entertainment industry jobs in 2015. FilmL.A. Inc., which tracks production in Los Angeles, said the number of TV shoot days in the region was more than three times that of feature films that year 2015, with 15,712 TV production days compared with 4,344 for feature films.
Top talent
The California Film Commission reports an average one-hour scripted TV series directly employs 165 below-the-line crew members, with dozens of additional workers hired during the postproduction phase. Matt Birch, senior vice president and co-head of the physical production department for APA Agency in Beverly Hills, estimates the usual number of above-the-line contributors at 25 or less.
Prev Next