Executive Education: Getting Into Business School with a Strong Application
Custom Content by the Los Angeles Business Journal
Tuesday, October 24, 2017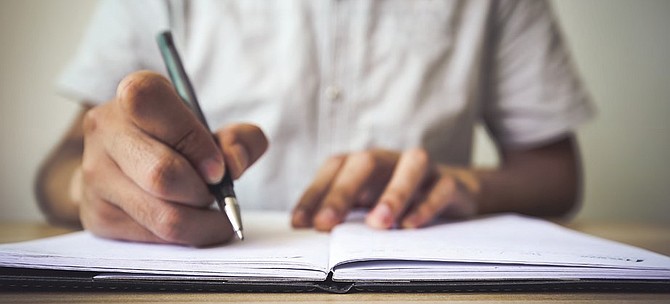 Business school students face a uniquely difficult challenge, because most programs require a series of essays rather than a single, comprehensive personal statement. This fact alone should indicate the importance that business schools place on your written responses. Part of the reason for this extra required writing is that business schools also place a stronger emphasis on practical experience. Academic ability may still be the number-one factor, but it's not enough to get you into a school, just as it's not enough to guarantee your success in the business world. Business schools pay close attention to personal qualities, including your leadership, communication skills, initiative, vision, and many more. Grades and scores do not explain this side of you, and neither does a resume.
Thus your admission will depend largely on your ability to convey your experiences and goals in written form. Self-assessment is a significant part of this process, as is a careful review of both your life and what you have done professionally. Many successful professionals have simply never had to articulate their accomplishments before and now for the first time must communicate this information in a very clear, concise, powerful manner that is accessible to anyone, even without knowledge of their field. Being able to convey both the substance and significance of one's work life is crucial for all applicants.
This article has been written to help you avoid the most common essay flaws. If you remember nothing else about this article, remember this: Be Interesting. Be Concise.
Nearly all applications will feature a question that asks about your reasons for wanting to obtain an MBA at this stage of your career. Some will explicitly ask you to tie these reasons into your background and your goals. Even for schools that don't offer this specific direction, you should plan on such a discussion of past and future, as it provides essential context for your application.
"Why MBA?" is often the first question asked and without a doubt the most important essay you will write. It includes essential information about whether you're qualified, whether you're prepared, and where you're headed. The other essays fill in details about these fundamental points, but a strong answer about, for example, how you overcame a failure will not revive a candidacy that failed based on a lack of career focus.
Every answer should contain the following elements, unless the application has separate questions addressing them individually:
Prev Next