Social Reality's Stock Price Jumps 70 Percent After Initial Coin Offering Announcement
Tuesday, October 17, 2017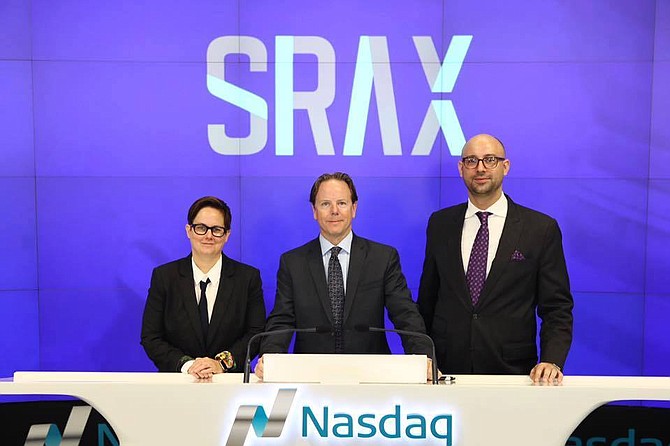 Social Reality's stock price spiked more than 70 percent to close at $4.90 a share Tuesday after the marketing software developer announced an initial coin offering.
It was not disclosed how much the Arts District–based company would raise in its coin offering, though it aims to initially sell its so-called Bigtokens in January of 2018. Initial coin offerings are the sale of proprietary digital currencies that can be used in place of stock ownership in a company or for use within digital marketplaces online.
Bigtoken would be awarded to consumers who share their internet browsing data with advertisers, according to a slide show presentation for equity analysts. The use of Bigtokens received by consumers has yet to be determined, according to the slide show, but consumers could presumably sell the digital currency for a fiat currency at an exchange.
Bloomberg first reported Social Reality's initial coin offering.
Technology reporter Garrett Reim can be reached at greim@labusinessjournal.com. Follow him on Twitter @garrettreim for the latest in L.A. tech news.