Holiday Planning & Venue Guide: Nine Gift Exchange Ideas For Your Holiday Party
Monday, October 16, 2017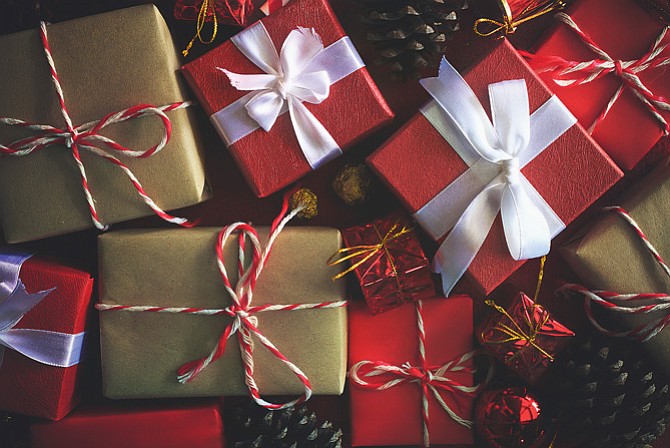 By Tina Dixon
Whether it's to save money, boost the fun or create a new tradition, many corporate event planners are looking for new ways to engage in gift giving for those forthcoming holiday parties.
Discover nine great holiday gift exchange ideas below:
Drawing Names - To cut down on having to buy for many different people, a group of employees can draw names out of a hat! Instead of each person having to buy for everyone in the group, now each person just buys for one other person. Be sure no one draws their own name, though!
Secret Santa - Building on the drawing names gift exchange idea, Secret Santa keeps it a secret who each person will buy for! Many times even after the gift is given, the identity of their "Santa" is kept secret from the gift recipient.
White Elephant - This is a fun holiday gift exchange idea that goes by many different names! The main idea here is that everyone attending a party brings a gift and for however many gifts are brought, numbers are drawn for opening order. Although they won't know who will be opening the gift, it doesn't have to be generic or gender neutral because others will have the opportunity to take it home! The first person to choose a gift opens it. The second person to choose a gift opens theirs and then has the option to keep their own gift or swap it for the first person's gift. Every new person who opens a gift has the option to keep their own or swap for any other. After the last person picks and opts to swap or not swap, the first person is given the opportunity to swap the gift they ended up with. It's great fun and a very popular gift exchange idea!
Grab Bag - In this gift exchange, every party attendee brings an unusually shaped gift and secretly sneaks it into a grab bag so no one sees the gifts that are being added. When it comes time for gifts, the bag is brought out with all the mysterious gifts inside. Each person then reaches in and feels around for a gift that they might like to take home!
Auction (live or silent) - Going once! Going twice! Auctions can be great fun and a terrific way to exchange gifts! Each party attendee brings a few gifts (or the hostess can provide all the gifts if she likes) and they are put on display and up for auction. Each party guest is given a certain number (usually 100) of points with which to bid. Once all of their points have been used to "purchase" auction items, guests can no longer bid on items. A live auction is great fun for a lively party, but if you prefer a more subdued auction, guests can write their bids on paper for each gift.
For reprint and licensing requests for this article, CLICK HERE.
Prev Next