Corporate Citizenship & Giving Guide: Leadership in Los Angeles
Custom Content by the Los Angeles Business Journal
Tuesday, November 28, 2017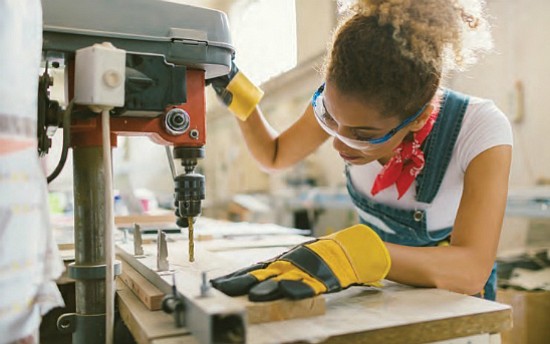 JPMorgan Chase is Driving Inclusive Growth and Helping More Angelenos Share in the Rewards of a Growing Economy
Creating greater economic opportunity for more people in Los Angeles is one of the defining challenges of our time. Too many people are being shut out of the rewards of our growing regional economy and the frustration and disillusionment that follow have had deep and far reaching impacts. Increasing economic opportunities must be a responsibility and an imperative for everyone – including corporations. Since 2014, JPMorgan Chase has committed more than $29 million in Greater Los Angeles towards some of the universal drivers of inclusive growth: workforce readiness training, small business expansion and the creation of affordable housing.
AFFORDABLE HOUSING
The city of Los Angeles declared a state of emergency on homelessness two years ago. But the crisis persists. JPMorgan Chase is engaged in solutions. We closed more than $70 million in community development construction loans in Los Angeles last year, which will create more than 380 new units of low- cost housing.
For the third year in a row, we are sponsoring the United Way of Greater Los Angeles' Home- Walk, a 5K run/walk with the mission of raising money and awareness to help end homelessness in the county. Hundreds of our employees have committed to participating in this year's walk, Nov. 18.
We are also working with numerous community partners. Last month, we announced a $3.5 million commitment to two community development financial institutions (CDFIs) to help create affordable housing in two of California's most expensive housing markets: Los Angeles and San Jose.
The Housing Trust Silicon Valley and Genesis LA Economic Development Corp.'s Small Housing, Big Impact initiative will take advantage of growing interest in accessory dwelling units (ADUs) -- also called granny flats and backyard cottages. In the wake of recent state legislation that gives California cities more flexibility and latitude to allow homeowners to build ADUs, these CDFIs will pilot a program – seeded by our grant -- to finance loans to lower- and middle income homeowners to build ADUs and help ease the housing crunch.
The initiative is part of a larger five-year $125 million national JPMorgan Chase program, PRO Neighborhoods, which supports economic development, small business growth and affordable housing by partnering with CDFIs to pool resources and expand lending activities for neighborhood development projects.
JOBS AND SKILLS
We believe that one of the best ways to advance opportunities is to prepare people for good paying jobs that offer a path to the middle class. As California's economy grows, many of our clients are telling us they can't find job candidates with the necessary skills to do the work they have available.
For reprint and licensing requests for this article, CLICK HERE.
Prev Next