Chicago Buyer for Local Pork Rinds
Friday, November 10, 2017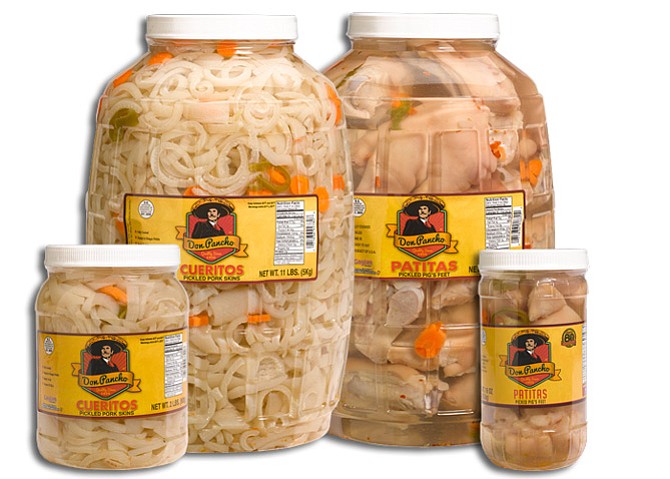 A City of Industry packaged meat manufacturer that claims to be the largest producer of pickled pork rinds in the country has been swallowed up.
Gaytan Foods Inc. was acquired last week by Evans Food Group, a Chicago-based company that also makes pork rinds.
Both Gaytan and buyer are privately held, and neither disclosed company financials or terms of the deal.
Gaytan was in its third-generation of family ownership, with 250 employees on its payroll and operates a 66,000-square-foot manufacturing facility. The company did not return calls for comment beyond a statement issued when the deal was announced.
"Leveraging Evans' national brands and investment in technology with Gaytan's expertise in the Hispanic segment will be a win-win for our customers and team members," said company President Ryan Gaytan in the statement. "I am excited to remain actively involved in the continuing combined businesses."
Evans is a portfolio company of Chicago-based private equity firm Wind Point Partners. The firm focuses on mid-market deals with an emphasis on partnering with top-caliber executives, according to Wind Point's website. The firm typically invests $30 million to $150 million in portfolio companies for a controlling interest.
"Ideal platforms generally have at least $10 million of EBITDA, a decent competitive position and historic profitability," Wind Point's website states.
Gaytan Foods makes an assortment of cured, smoked and canned meat, including the pork rinds, known in Spanish as chicharrones.
Evans Food said in its statement that the companies' combination makes for complementary products, portfolios and distribution networks.
Wind Point, meanwhile, indicated Gaytan's City of Industry plant will remain in operation.
"From a strategic perspective, the acquisition of Gaytan will enhance our presence and manufacturing capability in the important West Coast market," Joe Lawler, a principal with Wind Point, said in a statement.
Gaytan Foods was founded in 1935 by Florencio and Jesus Gaytan. The company sold dairy and meat products, and over the decades it grew and installed an automated pork rind plant to keep up with the demand from the Latino market, according to Gaytan's website.