SpaceX Boxed in By Land Crunch
Friday, November 3, 2017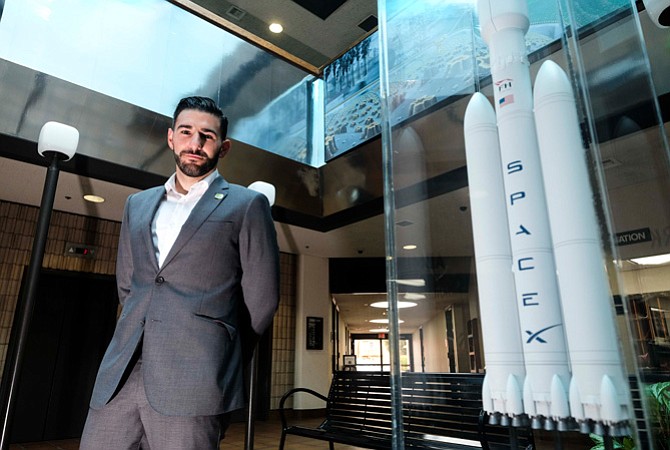 Homeowners remove bars from windows, hipsters walk to local craft breweries, and real estate developers eye creative office projects in old red brick warehouses.
The city of Hawthorne – once looked on by some as a run-down industrial town in the belly of Los Angeles County – is showing signs of rejuvenation, and civic leaders said Elon Musk's rocket manufacturer SpaceX should get a large share of the credit.
"They basically have created an energy around the city," Hawthorne Mayor Alex Vargas said in his State of the City speech in March.
But the city's redevelopment has created tensions between Space Exploration Technologies Corp., real estate developers, residents and the city council. The company finds itself boxed in by Hawthorne City Council's desire to redevelop blighted industrial plots into residential and commercial spaces, as well as surging industrial real estate prices in surrounding neighborhoods. The result is plummeting industrial availability rates, which dropped to 1 percent this year from 8.1 percent in 2012, according to downtown real estate firm CBRE Group Inc.
The real estate crunch came to a head last month when Hawthorne council members voted 3-2 to rezone a 2.5-acre parcel of industrial land and approve a plan by Blackwood Real Estate of Newport Beach, to build a 230-unit apartment building on the spot. The plot is kitty-corner from SpaceX's headquarters on Crenshaw Boulevard and Jack Northrop Avenue.
The company did not explicitly oppose the project over rezoning, but rather raised safety concerns about placing residential apartments near a manufacturing operation.
Councilwoman Angie Reyes English – who voted to approve the apartment development – said she suspected SpaceX was orchestrating broader opposition to the project behind the scenes, after a representative from Los Angeles County Economic Development Corp. raised concerns about transforming precious industrial-zoned land. Vargas echoed similar concerns about losing the industrial space.
"There's a conflict with LAEDC and SpaceX," English said at the Oct. 10 council meeting. "SpaceX is a member of LAEDC, so of course they would be here to benefit SpaceX. They're colluding to make efforts to trash this project."
SpaceX wouldn't comment on its opposition to the project, but SpaceX President Gwynne Shotwell said in a statement last week that the company is a positive part of the community.
"Over the years, we have been fortunate to have a strong working relationship with the city and incredible community partners who we've worked with to support and promote STEM education locally," Shotwell said.
For reprint and licensing requests for this article, CLICK HERE.
Prev Next