The Business of Accounting: When and How to Sell a Business
Custom Content by the Los Angeles Business Journal
Thursday, November 2, 2017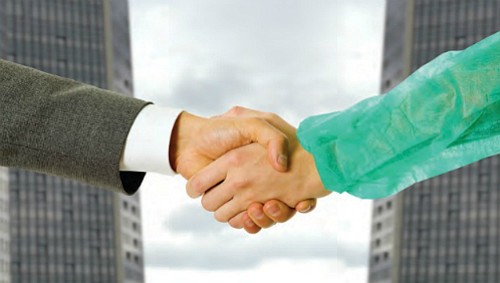 When a wave of consolidation hits an industry, an independent owner is forced into some choices. You can sell, and join the trend, or you can maintain your independence – and face stiffer competition than ever before.
The consolidators have access to more plentiful and more inexpensive capital, and they benefit from economies of scale. They can drive prices down when they choose to seek market share.
It can be advantageous to be the first in your region to sell to the consolidator. You might get a higher price, and you might be chosen as a "flagship" for the area. Other acquisitions made in the region would then come under your management – and you might enjoy acquiring other businesses with someone else's money. If you delay, your profits might be reduced by the impact of new competition, and you would have a less robust business to sell.
The best advice is to be prepared. A company making several acquisitions in an industry is comparing managements. Many well-run and highly profitable businesses function perfectly well without a business plan, but professional managers in public companies have such plans, and today you can acquire software to help you accomplish the task for about $100.
Documentation, like a business plan, allows a prospective buyer to evaluate a business more readily. The buyer's focus is on expected profits, and a business plan is where you tabulate these projections. It means less disruption of your business if much of the evaluation of your business can be accomplished off-site. And disruption of your business can unsettle employees and customers, and it can threaten its value.
Financial statements are central to any discussion of selling a business. They become more important than ever, and professional presentation will impress the buyer and allow the transaction to proceed quickly. Audited or certified statements would allow you to make the best possible impression, and might allow you to demand more in cash at the closing (because the audited statements reduce the buyer's risks).
MISTAKES SELLERS MAKE
Overconfidence is the first mistake commonly made. Buyers know the subtleties of mergers and acquisitions; for sellers it is usually all new. It is not an even match. So sellers should consult lawyers and accountants early to understand the tax and other issues that recur. You can sell the assets of your business, or you can sell the shares of your corporation, and the tax consequences are quite different. Buyers typically prefer to buy assets, and sellers typically prefer to sell shares. You must consult professionals to understand, in advance, how much money is at stake. You need to know the tax treatment of payments for a consulting agreement, or a non-compete agreement. The buyer is likely to suggest that part of the price be attributed to such agreements, but the taxes on these payments are higher than the capital gains rates that usually apply to the sale of the business.
For reprint and licensing requests for this article, CLICK HERE.
Prev Next