Forever 21 Cuts Prices With F21 Red Chain
APPAREL: High on Low
Monday, May 15, 2017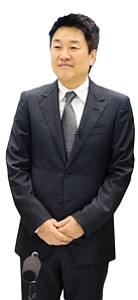 Fast-fashion retailer Forever 21 Inc., known for stylish clothes at prices as low as $6.90 for a T-shirt or $20 for jeans, is investing heavily in its even less-expensive brand, F21 Red, which promotes T-shirts that start at $3.90.
The downmarket shift comes as consumers in its core market – ages 16 to 24 – are shifting their limited discretionary spending to experiences and food. The private Highland Park company announced last month that it plans to open more than 40 of its off-price stores across the country this year, more than doubling its count as sales at the company's flagship brand appear to have slowed dramatically.
The retailer doesn't share financial figures, but Forbes estimated it had $4.4 billion in sales in 2015, and Forever 21 has since shuttered a few stores amid a tough postrecession retail environment.
Forever 21, co-owned by Do Won and Jin Sook Chang, didn't respond to a request for comment. The Changs, ranked No. 25 on the Business Journal's list of Wealthiest Angelenos, slipped 15 places on the list from last year, due in large part to declining sales for their company.
It is an environment that has led to the bankruptcies of local clothiers American Apparel Inc. and BCBG Max Azria Group. Extreme-value retailers such as TJX Cos.' T.J. Maxx and Gap Inc.'s Old Navy have proved resilient, however, with both increasing sales, and Forever 21 appears to to be following their lead.
"I think Forever 21 is looking at deep-value retail, which has seen consecutive quarters of increase (in sales), while average mall traffic has seen many consecutive quarters of decline," said Andrew Dunst, vice president at Sage, a Century City investment bank focused on fashion. "They're going a step lower on the value chain after seeing how successful those retailers are."
Linda Chang, vice president of merchandising at Forever 21, said in a news release that the expansion of F21 Red represents an important opportunity for the company's growth plan.
Rise of fast fashion
Even with its extreme pricing, however, there is pressure on F21 Red to operate in the black.
"I don't think they would do it unless they could make money," said Howard Davidowitz, chairman of New York's retail consultancy Davidowitz & Associates Inc.
The Changs opened their first store, Fashion 21, in Highland Park in 1984 after moving from South Korea.
The 900-square-foot store generated $700,000 in its first year, according to the company, which later rebranded as Forever 21. By 2005, Forever 21 had 200 locations that generated more than $640 million in sales. The company almost doubled its size in 2005 when it bought Texas retailer Gadzooks Inc. out of bankruptcy for about $33 million and took over the leases of about 150 stores.
For reprint and licensing requests for this article, CLICK HERE.
Prev Next