Facebook's Use of Cloned Snapchat Features May Step on Snap's Growth
INTERNET: Social Media Giant Not Playing to Make Friends
Friday, March 10, 2017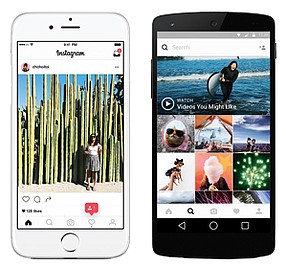 Is Facebook a competition killer?
Over the last six months, Facebook Inc. has relentlessly cloned and spread features associated with Snap Inc.'s Snapchat app across its empire of social media platforms. The effort, which appears to be aimed at snatching up users that have not been introduced to Snapchat, has led some to suggest that Facebook's dominance in the social media industry might amount to an antitrust violation.
"This area is very unsettled, so it would be hard to predict the outcome," said Jake Kramer, a Washington, D.C.-based partner at Bryan Cave, who works in the firm's antitrust and competition group. "It would be a risky lawsuit against a well-funded and sophisticated opponent."
Snap is in Facebook's cross hairs as it has engendered enormous popularity with younger teenage users, who make up the bulk of the app's 158 million daily active users.
"(Snapchat) did an incredible job of saturating the high school (demographic)," said Mike Jones, chief executive of tech incubator Science Inc. "They effectively stopped the high school demo from signing up for Facebook."
In response, Facebook has fought back by aggressively copying Snapchat's features in recent months – a tactic that appears to have stunted Snapchat's user growth. Perhaps the most obvious example is Instagram's Stories, a photo and video slideshow feature that's a clone of Snapchat's earlier offering of the same name.
Instagram Stories launched in August, and after having boasted daily active user growth of about 13 percent on average each quarter for 10 quarters in a row, Snapchat's user growth in the fourth quarter of last year was a meager 3.2 percent.
"As we've see in the last six to nine months, Instagram has copied some of the features of Snapchat and that has resulted in a faster growth of Instagram users than Snapchat users," said Ali Mogharabi, an analyst at Chicago's Morningstar. "Instagram may become a substitute product for Snapchat, and that will make it even more difficult for Snapchat to drive user growth."
It's a struggle that has placed a cloud over Snap's future.
"I do believe that Facebook is (playing) a winner-take-all game," said Jones, noting that he experienced Facebook's ultracompetitive tactics firsthand while serving as chief executive of Myspace between 2009 and 2011. "Competing with Facebook was brutal."
David vs. Goliath
"There are certain built-in advantages of being big and you are allowed to have those," said Joe Kennedy, a senior fellow with the Information Technology and Innovation Foundation of Washington, D.C., noting the typically larger stores of cash and customer data enjoyed by incumbents. "Unless it's protected by intellectual property laws, Facebook is allowed to copy what Snapchat is doing, and it is allowed to anticipate what Snapchat is doing in the future and beat them to the punch."
Prev Next
Page 1 of 2.