Business Groups Draw Line Against Linkage Fees
DEVELOPMENT: Critics of mayor of L.A.'s proposal say cost hikes would kill projects.
Friday, March 3, 2017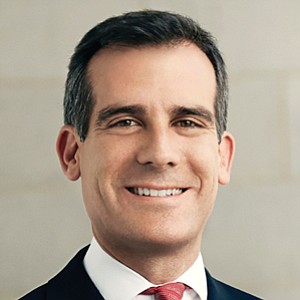 Local business groups are lining up against Los Angeles Mayor Eric Garcetti's proposed development linkage fees, saying they are too high and would discourage projects.
The city Planning Commission last month approved fees of $5 a square foot for new commercial construction and $12 a square foot for new residential projects. City officials said the fees would generate between $75 million and $92 million a year that would go to the city's affordable housing trust fund, which provides subsidies and other funding for such projects.
The proposed fees would not apply to multifamily projects with five or fewer units, small nonresidential projects of less than 25,000 square feet of new floor space, residential projects that already include affordable housing set-asides, or grocery stores and historic or cultural monuments.
The fee proposal next goes to City Council committees for consideration and then on to the full council for a final vote. If approved, the fees would go into effect 90 days after the mayor's signature.
Garcetti has championed the linkage fees instead of an inclusionary zoning ordinance that requires developers to set aside a certain percentage of residential units in every new project for low-income households. Developers and business groups had vehemently opposed inclusionary zoning every time it was put forward, saying most projects would no longer pencil out and would be abandoned.
But business groups are also opposing the linkage fees – at least at the levels proposed.
"The current proposed fees are too high," Jessica Lall, chief executive of downtown business booster Central City Association, said in an email. "The studies used to develop the fee proposal didn't take into account a wide variety of factors – from ballot measures that may ban new housing to the higher cost of building a high-rise."
Lall said that while her association of downtown businesses and property owners supports linkage fees in concept as a way to ensure a stable revenue stream for affordable housing project subsidies, the fees themselves must be set at more reasonable levels. She said the fees also should be phased in over a longer period to give land prices more time to adapt and developers the opportunity to adjust their financing.
The Los Angeles Area Chamber of Commerce likewise said the fees are too high.
"We have been urging the city to proceed cautiously with adding any new fees that would increase the cost of building housing or a business," Jessica Duboff, the chamber's vice president of public policy, said in an email.
Prev Next