Leadership Transition for Business Journal
Matt Toledo exiting as publisher-CEO; ad vet Anna Magzanyan to take over publisher-CEO position.
Friday, June 16, 2017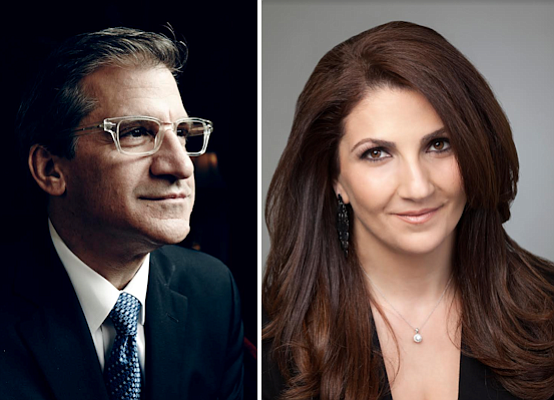 Matt Toledo will end his 23-year tenure as publisher and chief executive of the Business Journal and become chief executive of Encino-based ProVisors, a leading business-to-business networking organization for professionals.
"I am profoundly proud of how the Los Angeles Business Journal has evolved over the past 23 years," Toledo said. "At the same time, I am looking forward to the opportunity of transforming ProVisors by substantially growing its membership and creating a strong national brand."
Toledo will be succeeded by Anna Magzanyan, his executive vice president for sales and marketing, who is assuming the role of publisher.
He will remain affiliated with the business as a director.
"I've cultivated relationships with media executives here and throughout the country," Toledo said. "I can't think of anyone better suited than Anna to lead this company to the next level."
"Matt is an exceptional leader and mentor," Magzanyan said. "In the time we have worked together, I am amazed on how aligned we were on the vision and direction of the business. I look forward to building on the foundation of editorial excellence and market relevance that has served this business community for the last three decades."
The Business Journal will continue to serve the community of business in Los Angeles with timely, accurate and relevant content, according to Magzanyan.
"This is a very exciting time for our business," she said. "I'm looking forward to adding to our multidimensional products to deliver our news, and to crafting mutually beneficial relationships for the leaders in this business community. There is no other city in the world that embraces an entrepreneurial spirit more than Los Angeles."
Magzanyan brings vast experience from her previous positions at Omnia Media, The Hollywood Reporter, iHeart Radio and Los Angeles Times.
She holds an undergraduate degree from Cal State Northridge and a master's from the University of La Verne.
Toledo joined the Business Journal as publisher in 1994; under his leadership, the publication has received numerous local and national honors for excellence in journalism, including 11 national awards as Best Regional Business Journal from the Alliance of Area Business Publishers. Toledo built the publication into a multichannel media company, introducing digital products as well as powerful award events and conference franchises under its brand.
"I'm bursting with pride about what I've accomplished with the Los Angeles Business Journal, and I can't wait to take on this next challenge," he said.
For reprint and licensing requests for this article, CLICK HERE.