Render Unto AQMD?
Friday, December 29, 2017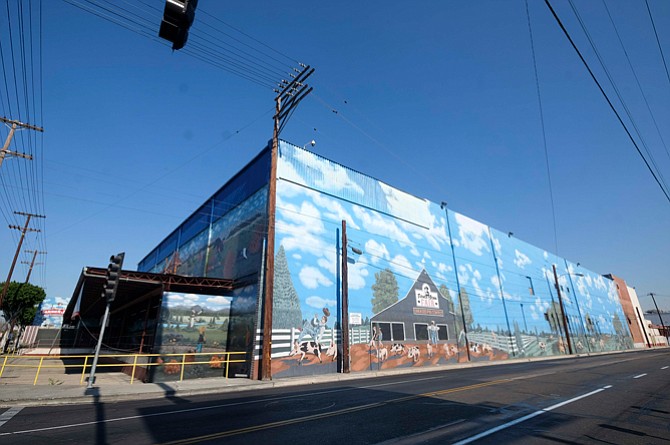 Dale Gibson was taking care of some unfortunate business – a dead cow in his pickup truck.
The animal broke its neck after it got caught in a fence at his Gibson Ranch in Shadow Hills, where a few cattle still mix into the patch of horse country in the Verdugo Mountains in the northeastern San Fernando Valley.
The romance of the range was long gone by time Gibson got to Vernon, an industrial center on downtown's southeastern flank.
"I pull up and there's a 20-foot high pile of dead animals waiting to be churned," Gibson said. "That was my first and last time ever disposing an animal of mine that way."
That was five years ago, and reservations have grown about the odors that come from rendering operations in Vernon – where meat packers and processors operate alongside four plants that turn animal parts, carcasses and by-products into ingredients for everyday products such as pet food, fertilizer and cosmetics.
Complaints from some of the handful of residents of Vernon as well as others in Commerce, Maywood, Bell, Boyle Heights and other parts of Los Angeles have prompted new regulations that could jeopardize the rendering business throughout Southern California.
The facilities in Vernon and one in Los Angeles must sharply reduce odors from their facilities under the new local air pollution control rule by enclosing the rendering processes. Upgrades to facilities could potentially cost each the companies around $500,000 a year, according to South Coast Air Quality Management District officials.
The South Coast Air Quality Management District, or SCAQMD, adopted the new rule last month after fielding an average of 35 complaints a year about the odors for the last decade, according to the agency.
"We don't think these odors are associated with health effects, but it does affect the quality of life," said Sam Atwood, a SCAQMD spokesman. "I don't know if you've been around these plants but it does cause a strong, definite reaction."
Renovation rules
The companies affected by the agency's new law include Baker Commodities, West Coast Rendering Co., Coast Packing and foodmaker Farmer John, which was acquired by Smithfield, Va.-based Smithfield Foods Inc. in 2016.
Farmer John processes and packages mainly pork products, including the Dodger Dog hot dogs sold at Dodger Stadium since the 1950's, according to the company's website.
Also affected is Irving, Texas-based Darling Ingredients' plant just outside Vernon in the city of Los Angeles.
For reprint and licensing requests for this article, CLICK HERE.
Prev Next