Sports Titans: Steve Ballmer
2018 Book of Lists
Thursday, December 21, 2017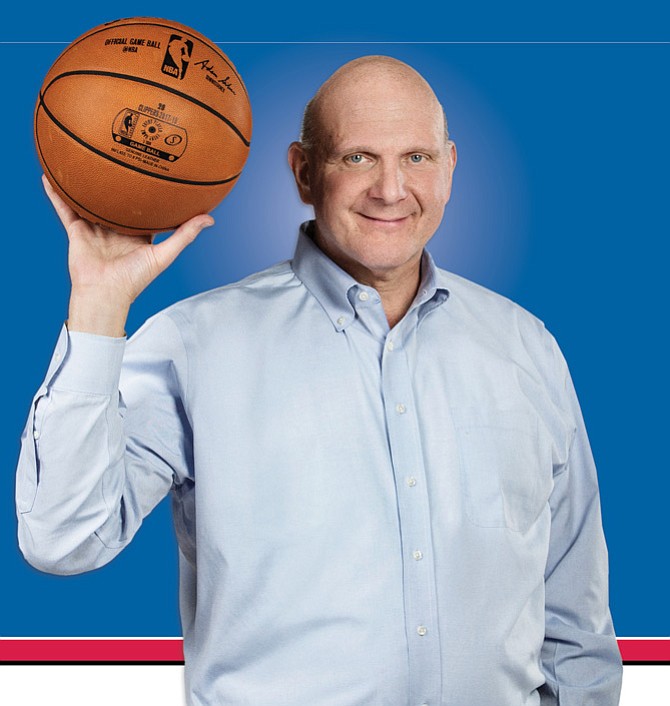 The L.A. sports scene seems to have turned a corner. What's that about?
Obviously a surge in teams [with the addition of two NFL franchises in the past two years] leads to a surge in energy. Thank goodness L.A. County is as big as it is, because you really do have such a large presence of spectator sports with the professional basketball, football, baseball, hockey and soccer teams. Throw in USC and UCLA – they're football and basketball programs – and it's a lot of teams. So it's a good thing there are a lot of people.
Did anything surprise you when you became part of the scene?
It's weird to me to have two professional teams in each sport. [It's not like Seattle or Detroit, where I grew up, with everyone behind the one team.] You have a different kind of energy here, where people pick their local favorite – I think that adds energy. And all of the teams here are pretty serious. The Chargers are coming on now – in addition to the Rams, who have the history here. The Clippers have definitely come on compared with the Lakers as the historical team in L.A.
How do the Clippers fit into the scene?
Clearly we have never won a title. Nor, frankly, have we gotten very deep in the playoffs. We have been a very good team over the past five years. And we have rebooted a bit more recently, with Chris Paul leaving. What I want to do with our image, our brand, is to appeal to people who are really die-hard fans – a gritty, hardcore fan base. We have a lot of fans who hung in there with Clippers' teams that were not very good. I really appreciate that—and that's the hardcore. I'm not saying we're the Bad Boys like the old Detroit Pistons. I think we're more of a challenger brand. With a challenger brand you've got to work harder, prove yourselves more.
Can you do that playing in the same arena as the Lakers?
The Staples Center is a great place. We dress it up pretty nice [for Clippers games]. But I think people see a little bit that it's the Lakers home – and we play there, too.
How would that change if you had your own place?
We're working on our own arena – which would be very much our own. It would be just basketball – not hockey and basketball. It would be a better fan experience, and the economics would be just as good. Look at Portland or Utah – those are arenas that are basketball-only, and they're much more intimate than arenas with hockey. And Staples is a great place, but we play on the undesirable nights and we have a tougher schedule because of the way the contract was written. Who wants to play on Monday night against Monday Night Football all the time?
For reprint and licensing requests for this article, CLICK HERE.
Prev Next