Viva Aerobus Adds Flight From Lax to Guadalajara
Friday, December 15, 2017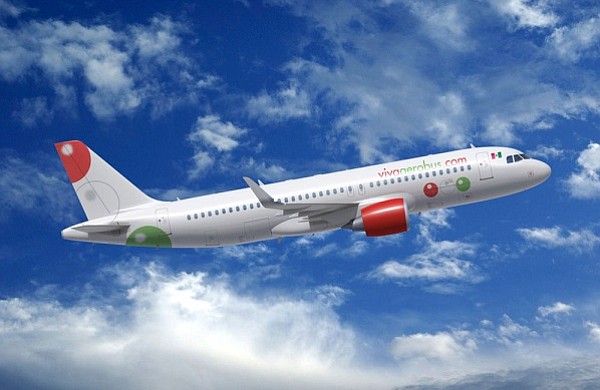 Economy Mexican airline Viva Aerobus on Thursday launched daily flight service from Los Angeles International Airport to Guadalajara Airport in the Mexican state of Jalisco.
Fares for one-way flights on the Los Angeles to Guadalajara route start at $109. This route is one of 23 the airline has added so far this year, bringing its total to 88.
"For Viva Aerobus, this launch…provides our customers with a new window of contact between two important cities and with the most competitive prices in the market," Gian Carlo Nucci, chief executive of Grupo Viva Aerobus, said in a statement. "With this launch, we become an ally for the stimulus of trade, business and international tourism."
Samson Mengistu, chief operations officer for Los Angeles World Airports, the city agency that operates LAX, said in a statement, "The Viva Aerobus route that we are launching will allow travelers from the region to discover all that our friends of South have to offer. Whether it's visiting family, exploring roots, embarking on a business venture, or discovering a new vacation destination, Mexico has much to offer."
Viva Aerobus, based in Apodaca, Mexico, is a low-cost airline owned by Inversionistas en Autotransportes Mexicanos, which is Mexico's largest bus company. It launched service out of Monterrey, Mexico in 2006. The airline was co-founded by the Ryan family, which also owns the low-cost Irish airline Ryan Air; the Ryan family sold their 49 percent stake last year.
Economy, education, energy and transportation reporter Howard Fine can be reached at hfine@labusinessjournal.com. Follow him on Twitter @howardafine.