Westfield Corp. Acquired by French Commercial Real Estate Firm for $16 Billion
Tuesday, December 12, 2017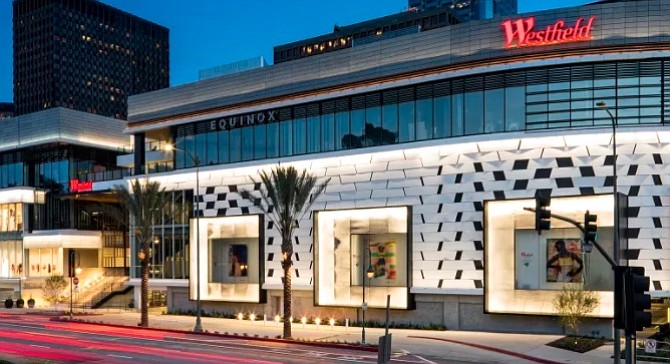 Westfield Corp. was acquired by French commercial real estate firm Unibail-Rodamco for $16 billion, the companies announced Tuesday.
Westfield, which has a headquarters in Century City, just finished a $1 billion renovation of Westfield Century City in October in an effort to remain competitive as shopping mall traffic declines nationally. The transaction valued the company at $24.7 billion, which includes debt, according to the press release.
Unibail-Rodamco will have regional headquarters in Los Angeles and London and its main headquarters in Paris and the Netherlands, the press release said.
The cash-and-stock deal values each share of Westfield at $7.55, an 18 percent premium over Monday's closing price. The combined company will control retail properties worth $72.2 billion.
The deal will allow Unibail-Rodamco to expand into, "new attractive real estate markets," Christophe Cuvillier, chief executive of Unibail-Rodamco, said in a statement.
Westfield Corp. operates 16 malls in California. In addition to the Westfield Century City, other malls include Westfield Topanga & the Village in Woodland Hills, Westfield Fashion Square in Sherman Oaks and Westfield Valencia Town Center in Santa Clarita.
The Business Journal called Westfield for further comments on what the deal will mean for malls in the Valley region, but the company declined to provide additional information.