Intrepid Advises RSI on $1.1 Billion Sale to American Woodmark
Friday, December 1, 2017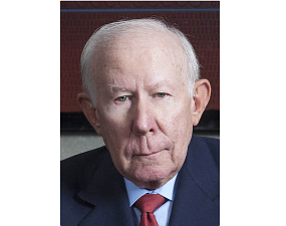 Intrepid Investment Bankers of Brentwood helped broker a $1.1 billion dollar deal on behalf of client RSI Home Products Inc., the firm said Friday.
RSI Home Products Inc., an Anaheim manufacturer started by Ron Simon, is selling itself in a deal worth $1.075 billion to American Woodmark Corp.
American Woodmark, which is based in Winchester, Va., said it has entered into a definitive agreement to acquire RSI Home Products, which has an implied enterprise value of $1.075 billion. The deal includes $140 million in American Woodmark common stock, $346 million in net cash to be paid to RSI shareholders and approximately $589 million of RSI debt to be assumed by American Woodmark.
The combined company will have approximately $1.6 billion in annual revenue.
Shares of American Woodmark soared 29% today to $128.35. The company today also reported second quarter revenue rose 4% to $274.8 million and profit increased to $1.21 a share from $1.07 a year ago.
Simon founded RSI in 1989 to supply quality kitchen and bath cabinetry and home storage products at affordable prices. RSI expects to generate $560 million in revenue for 2017, with $120 million of adjusted profit and net income topping $40 million, American Woodwork said.
The acquisition is expected to be immediately accretive to American Woodmark's profit margins and earnings and before the effect of anticipated $30 million to $40 million in synergies.