Wealthiest Angelenos: 28. DON HANKEY
Monday, August 28, 2017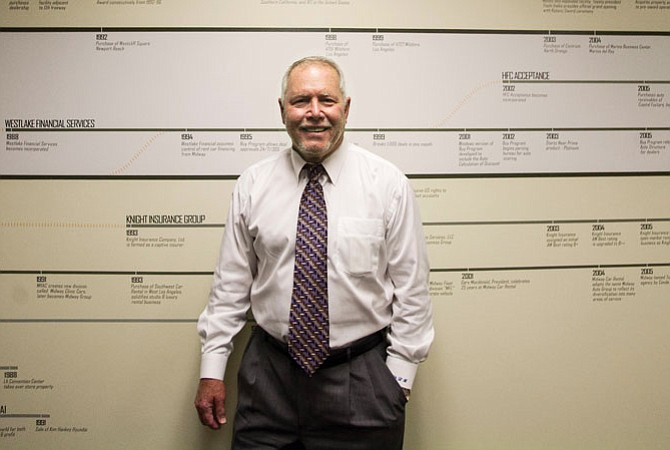 28. DON HANKEY
THE MONEY: Hankey has opened his books to the Business Journal since his 2013 debut on the Wealthiest list. The bulk of his money comes from financing subprime car loans, a business he entered in 1972, when he acquired his family's Midway Ford dealership. He subsequently built it into the Hankey Group, an auto-servicing empire that comprises seven companies. The group reported $1.6 billion in revenue for 2016 and has 2,400 employees. Much of its income stems from Westlake Financial Services, the group's largest subsidiary, followed by Knight Insurance Co. and Nowcom Corp. Hankey also owns multiple car dealerships.
THE BUZZ: Hankey Investment Co. is funding Circa, a $500 million mixed-use complex across the street from the Staples Center that is slated for completion in early 2018. Hankey is the company's majority shareholder. The two-tower project will offer luxury apartments, retail space, and posh amenities. Circa plans to rival New York's Times Square by having a combined 27,000 square feet of digital and static signage around the complex. Hankey and his wife, Debbie, launched a charity in 2014 called Hankey Foundation, for which she serves as president. The couple owns the $35 million Malibu estate known as Xanadu.
NET WORTH: $2.59 billion (+2.4%)
LAST YEAR: $2.53 billion
AGE: 73
RESIDENCE: Malibu
SOURCE OF WEALTH: Auto financing
Return to Wealthiest Angelenos index page
For reprint and licensing requests for this article, CLICK HERE.