Is Snap the New Myspace?
INTERNET: Facebook has Silicon Beach star in sights.
Friday, August 18, 2017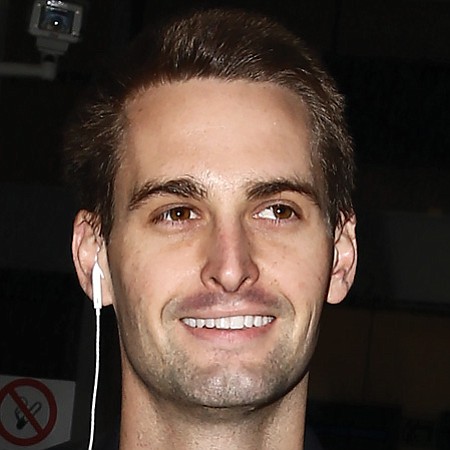 Less than 10 years since Facebook surpassed Myspace as the most visited social network on the planet, Menlo Park behemoth Facebook Inc. has another L.A.-area internet darling in its sights: Snap Inc.
But this battle has Snap as the upstart and Facebook in the role of industry stalwart.
The share price of the Venice-based parent of Snapchat hit an all-time low of $11.28 on Aug. 14 a few days after it reported lackluster growth in revenue and daily active users in the second quarter, ended June 30. Wall Street investors were disappointed the app's daily active users grew only 4.3 percent to 173 million in the period.
That pace was far slower than Facebook's Instagram Stories. The clone of a Snapchat feature launched 12 months ago and reported more than 250 million daily active users as of Aug. 2.
The speed at which Instagram passed Snapchat over the past year reminds many of the way in which the social network titan quickly put Myspace in its rearview mirror, and the situation has some wondering what lessons – if any – Snap can learn from a tech predecessor.
Beverly Hills-based Myspace operated the most visited social network in the United States from 2005 to 2008, peaking at 76 million monthly unique visitors. But that popularity proved fleeting. The site's traffic numbers fell behind upstart Facebook in 2009 and never recovered.
Snap, headed by co-founder and Chief Executive Evan Spiegel, is by no means finished. The company has about $2.8 billion in cash and liquid assets, according to an Aug. 11 filing with the Securities and Exchange Commission. Snapchat users under the age of 25 are active in the app for an average of 40 minutes a day, which is 10 minutes more than Instagram draws.
Nonetheless, former Myspace executives urged Snap to quickly distinguish itself from Instagram in order to avoid getting sucked into direct competition.
"Facebook is a company that executes practically flawlessly," said Dmitry Shapiro, chief technology officer at Myspace Music from 2010 to 2011 and now chief executive of San Diego augmented reality firm GoMeta Inc. "Anybody fighting Facebook is going to have a tough time doing it."
Snap did not respond to an interview request.
Technical difficulties
Shapiro added that Myspace co-founders Tom Anderson and Chris DeWolfe were handicapped from the start by a reliance on clunky software.
"They were initially trying to copy Friendster," he said. "It was thrown together very quickly and then exploded in usage. They always struggled to keep up."
For reprint and licensing requests for this article, CLICK HERE.
Prev Next