Putting Money Into Ideas
INVESTMENT: Billionaire aims to transform L.A.
Friday, August 4, 2017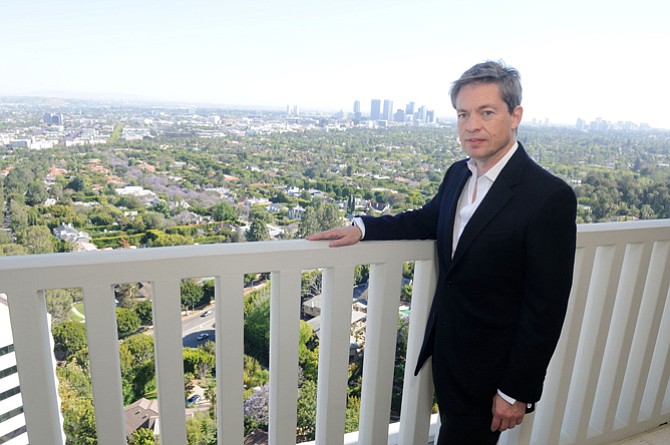 When Nathan Gardels first met billionaire investor Nicolas Berggruen in 2010, the veteran journalist and former economic adviser to Gov. Jerry Brown never dreamed they would end up as partners in global political reform.
"To be honest, I thought, he's another billionaire with too much money and too much time," said Gardels, who noted he was quick to change his mind.
The two co-founded the Berggruen Institute later that year, an independent, nonpartisan think tank with the lofty goal of shaping "political, economic and social institutions for the 21st century."
The institute has had a major increase in visibility over the past two years.
Berggruen, founder and chairman of New York-based Berggruen Holdings Inc., purchased 450 acres in the Sepulveda Pass last year for a reported $45 million. His goal is to create a campus for scholars and thinkers to explore the intersection of politics and culture. The institute also announced in May that it had acquired a historic property in MacArthur Park to expand its reach from the ivory tower into urban Los Angeles.
Canadian philosopher Charles Taylor was named in October as the first winner of the Berggruen Prize – a $1 million award from the institute given annually to a thinker whose ideas are of broad significance for shaping human self-understanding and the advancement of humanity.
Berggruen's investment career began in the 1980s after he received a $250,000 loan from his father. Over the last 20 years, Berrgruen Holdings, the direct investment vehicle of the Nicolas Berggruen Charitable Trust, and its related entities have made more than 100 direct investments using its proprietary capital. Its portfolio includes holdings in hotels, publishing, health care and for-profit education.
Berggruen ranked No. 36 on the Business Journal's 2017 Wealthiest Angelenos list, with a net worth of $1.9 billion.
In a recent interview at his West Hollywood home in the hills, Berggruen said he is not keen on the distinction.
"(It's) a very reductionist way of looking at facts," he said.
He went on to downplay his financial successes.
"I value other talents much more highly than that, he said. "It's an OK talent but it's not a great talent."
That's perhaps reflected in the way Berggruen chooses to focus his efforts these days. The self-deprecating philanthropist said he spends the vast majority of his time working on institute-related activities, noting he regrets waiting so long to launch the organization.
"Before, I was thinking, but not enough," he said.
For reprint and licensing requests for this article, CLICK HERE.
Prev Next