Congress Might Clear Fees at LAX for Takeoff
Senate mulls plan to raise passenger facility charge; major airlines oppose hike.
Friday, August 4, 2017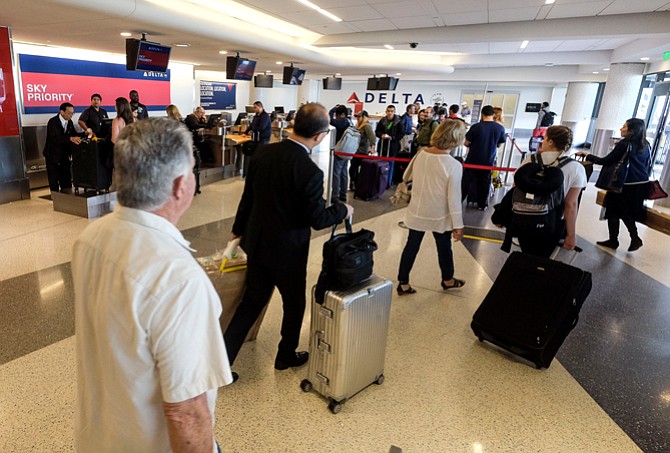 Los Angeles International Airport is a step closer to receiving tens of millions of additional dollars each year in passenger fee revenues, just as its multibillion-dollar modernization program has kicked into full gear.
The U.S. Senate Appropriations Committee in July approved a proposal to nearly double the passenger facility charge to $8.50 per airline ticket from the current $4.50. The proposal is part of the annual budget for the Department of Transportation.
If approved by the full Senate and then the House and signed into law by President Donald Trump, this passenger facility charge hike would be the first in 17 years and would generate an additional $3.2 billion a year in funds for improvements at the nation's airports. Roughly $130 million a year of this would go to LAX, on top of the $150 million it already receives annually, according to Los Angeles World Airports spokeswoman Becca Doten; over 10 years, that would amount to $1.3 billion in extra funding.
The airport is in the midst of building a $1.6 billion terminal on the airfield next to the Tom Bradley International Terminal and is embarking on a $5.5 billion plan for access improvements, including an automated people mover and a consolidated car rental facility. Most of these projects – with the exception of the car rental facility – are eligible to receive funds from the federal passenger facilities charge.
"At LAX, we have a pressing need to improve our infrastructure and better serve passengers at the largest origination and destination airport in the country," Los Angeles World Airports Chief Executive Deborah Flint said in a statement after the vote. "LAX is excited that the Senate is considering this action in its current funding bill."
But the nation's major airlines oppose the hike in the passenger facilities charge; their Washington, D.C.-based trade group, Airlines for America, issued a statement before the vote calling the hike an unnecessary additional tax on consumers.
"Airline passengers already pay over $20 billion a year in taxes for the tickets they purchase. Adding another $3.2 billion tax hike on American travelers simply cannot be justified," Airlines for America Chief Executive Nicholas E. Calio said in the statement.
Adult Film Fees
Adult film producers are mobilizing against a plan from Los Angeles County health officials to charge them nearly $1,700 to get a health permit and nearly $1,000 to renew the permit every two years after that.
Prev Next