Molina Healthcare to Exit Exchanges in Wisconsin, Utah
Thursday, August 3, 2017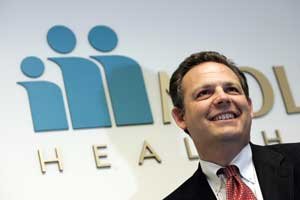 Molina Healthcare Inc. said it is leaving the Affordable Care Act health plan exchange market in Utah and Wisconsin as part of a cost-cutting plan.
The company reported a net loss of $230 million for the second quarter, or $4.10 per diluted share. Molina Healthcare announced Wednesday that the restructuring is expected to reduce expenses by $300 million to $400 million when it is complete next year.
"We are disappointed with our bottom-line results for this quarter and have taken aggressive and urgent steps to substantially improve our financial performance going forward," Joseph White, CFO and interim president and chief executive of Molina, said in a statement.
The company indicated that Utah and Wisconsin have been particular sore spots for operations tied to the Affordable Care Act, also known as Obamacare. Conditions have been difficult in Florida, Washington, Illinois, New Mexico and Puerto Rico, according to the company, although it didn't announce plans to exit those markets.
Molina Healthcare is a Long Beach-based health firm, ranked No. 10 on the Business Journal's list this year of the largest health insurers in Los Angeles with 683,000 enrolled locally in 2017.
The company's shares were down nearly 9 percent, to a market capitalization of about $3.4 billion, in early trading Thursday morning.