Justice Department Complaint Says L.A. Misused Housing Funds
Tuesday, August 1, 2017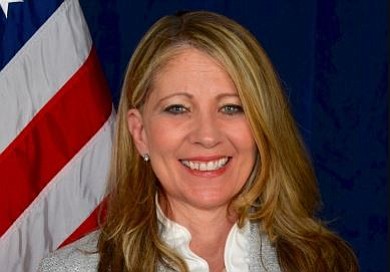 The U.S. Department of Justice has filed a new complaint against the city of Los Angeles and its defunct redevelopment agency alleging that they failed to provide adequate access for disabled residents for housing projects that received federal funds and then covered up that fact.
The complaint announced Tuesday by the Justice Department comes after the federal government took over a whistleblower lawsuit in June. The complaint says that in buildings that received federal Housing and Urban Development funding, the city approved the design and construction of buildings that failed to meet federal standards for disabled access.
Specifically, the complaint alleges the buildings had slopes and ramps too steep for wheelchair-bound residents, steps that prohibited wheelchair-bound residents from accessing common areas and cabinets, and sinks and other essential appliances that were out of reach for residents with wheelchairs.
"Despite the federal government investing hundreds of millions of dollars in Los Angeles to create housing for everyone, the City of Los Angeles instead created housing only for some," Acting U.S. Attorney Sandra R. Brown for the Central District of California said in a statement. "For 17 years, the city falsely certified that it had complied with federal law and covered up its repeated disregard of historic and important civil rights laws."
A spokesman for Los Angeles City Attorney Mike Feuer said his office was reviewing the complaint and had no comment at this time.
The original lawsuit, filed under whistleblower provisions of the federal False Claims Act, was filed several months ago by a wheelchair-bound resident and the Fair Housing Council of the San Fernando Valley, a nonprofit civil rights advocacy group.
According to the original lawsuit, the city of Los Angeles and the former redevelopment agency received millions of dollars in federal funds with the stipulation that it set aside percentages of federally subsidized housing units for the disabled. The lawsuit alleged that the city and redevelopment agency repeatedly violated this stipulation, failing to set aside the required numbers of units that met federal standards for disabled access.
After that original lawsuit was unsealed in May, the U.S. Department of Justice filed a motion in Los Angeles federal district court in June to intervene as the plaintiff in the lawsuit.
Public policy and energy reporter Howard Fine can be reached at hfine@labusinessjournal.com. Follow him on Twitter @howardafine.