Port of Long Beach to Name Mario Cordero Executive Director
Thursday, April 13, 2017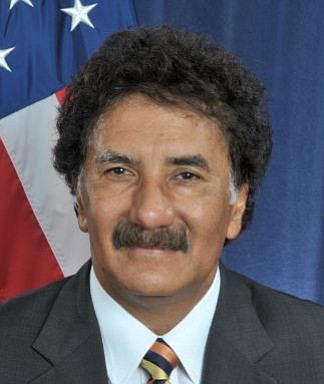 Mario Cordero is set to become the Port of Long Beach's new executive director.
The port's Board of Harbor Commissioners is scheduled to vote on the appointment Friday, capping a tumultuous few years in the port's leadership, with two chief executives and two interim executives serving since 2011.
Cordero, a former member of the Harbor Commission who was appointed to the Federal Maritime Commission by President Barack Obama in 2011, is a workers' compensation defense attorney.
"Mario not only has a deep understanding of the maritime industry from his leadership of the Federal Maritime Commission, but his service as a member of the Long Beach Harbor Commission gives him extensive knowledge of the needs of our carriers, terminal operators, cargo owners, and other trade partners," Harbor Commission President Lori Ann Guzmán said in a statement.
Cordero will succeed Duane Kenagy, who has been interim executive director since late 2016.
He was first appointed to the Harbor Commission by then-Mayor Beverly O'Neill in 2003 and served until Obama appointed him to the Federal Maritime Commission in June 2011. Cordero became chairman of that federal panel in 2013, a role he stayed in until January after Donald Trump became president. While no longer the chairman, he is expected to serve on the maritime board until June 2019.
While serving on the Board of Harbor Commissioners at Long Beach, Cordero led the port's Green Port Policy, which led to environmental initiatives including the Clean Trucks Program.
"The broad perspective I gained at the national level, along with my many years of service as a Long Beach Harbor Commissioner and my love for the community of Long Beach, will allow me to hit the ground running," Cordero said in a statement.
The Harbor Commission is expected to confirm Cordero's appointment Friday, and he would join the port in May.
Manufacturing and trade reporter Shwanika Narayan can be reached at snarayan@labusinessjournal.com. Follow her on Twitter @shwanika.