ACQUISITION: CHERNGS OF PANDA EXPRESS COULD BE BEHIND PASADENA PICKUP.
Apartment Deal Linked to Chinese Food Chain
Friday, November 11, 2016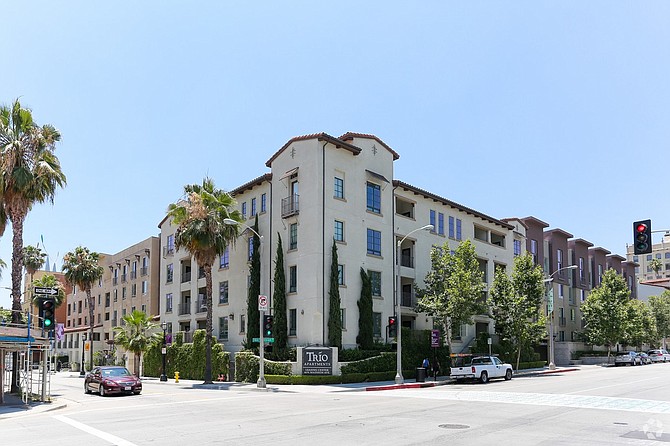 Mani Brothers Real Estate Group, based in West Hollywood, purchased the 100,756-square-foot Landing at Playa Vista building for $80 million, or about $794 a square foot.
The seller, Hudson Pacific Properties, picked up the site in 2014 for $38 million, or about $396 a square foot. It was vacant at the time, and the real estate investment trust has upgraded the property.
It is now fully leased, with tenants including co-working giant WeWork and marketing company Dentsu Aegis Network Ltd.
Broker Bob Safai of Madison Partners represented Mani in the off-market deal, along with Matt Case and Brad Schlaak. Safai said the six-story building offered a strong complement to an office across the street, Twelve555, that Mani purchased last year for $48.5 million.
"It's a definite statement that the Mani brothers believe in Playa and planted their flag right in the center of the Playa market," Safai said. "It's just another indication that whether it's high-net-worth family money or institutional money, everyone is committed to the market long term."
Simon Mani, co-founder of Mani Brothers, said the growth of high-profile technology companies in Playa Vista made the site appealing.
"We look forward to providing the office spaces of choice for these global companies," he said in a statement.
Santa Monica Splash In a sign of boom times for Santa Monica, the Lantana office campus sold last week for $400 million, or about $825 a square foot, according to a source close to the deal. It's one of the priciest recent deals in the seaside city, after Colorado Center's July sale for about $863 a square foot.
The new co-owners are Santa Monica-based Artisan Realty Advisors and New York's Brightstone Capital Partners, they said in a statement. Both companies were formed earlier this year by veteran real estate professionals; Brightstone is backed by Chinese developer China Vanke Co.
Prev Next